This post may contain affiliate links. If you buy thru these links, we may earn a commission at no additional cost to you.
---
Did you find a 1918 penny in your loose change or have a bunch that you found in an old coin collection?
If you've got a 1918 wheat penny and want to know what it's worth, you've come to the right place!
Today, I'm going to tell you how to determine whether you've got a valuable 1918 Lincoln wheat cent that's worth hundreds of dollars or a common one with a value of only a few cents.
You'll also learn:
How much the most valuable 1918 Lincoln cent sold for
What 1918 wheat penny errors are worth
The value of a 1918 penny with a mintmark — such as a 1918-S penny and a 1918-D penny
How many 1918 pennies were made
Other fun facts about your 1918 wheat penny
Today's 1918 Penny Value
Come across a 1918 wheat penny in your pocket change and want to know how much it's worth?
Here's a list of current values for 1918 wheat pennies:
1918 penny with no mintmark — 1918 Lincoln cents with no mintmark on the obverse (heads side) were struck at the Philadelphia Mint. Well-worn examples are worth 10 to 70 cents apiece. Typical uncirculated specimens with chocolate brown color are worth $20 to $150+. Pieces with original red color can bring anywhere from $300 to more than $6,500!
1918-D penny — a 1918-D penny from the Denver Mint is worth $1 to $10 in well-worn condition. Typical uncirculated specimens with chocolate brown coloring trade for around $100 to $200+. Pieces with original red color range vastly in price from $300 to more than $30,000.
1918-S penny — a 1918-S penny was produced by the San Francisco Mint and is worth $1.50 to $15 in well-circulated grades. Chocolate brown uncirculated specimens are worth $125 to $500. Those with red color range in value from $200 to $6,000+.
*Values above are for 1918 Lincoln cents with no signs of damage — including cleanings, holes, bends, heavy nicks, or other types of problems.
IMPORTANT: Do You Know The Grade Of Your Penny?
To determine the true value of your 1918 penny, you first need to know what condition (or grade) your coin is in.
Grab a coin magnifier and a copy of the U.S. Coin Grading Standards book. Then, watch this video to see how to grade coins yourself at home:
---
A List Of 1918 Wheat Penny Errors
There are many kinds of rare and valuable 1918 wheat penny errors. However, one of the most popular types of coin errors, the doubled die, is not known to exist among 1918 pennies.
Other types of 1918 penny errors to look for:
1918 off-center penny — Off-center Lincoln cents are scarce coins, and the more off-center they are the rarer they become. So, 1918 Lincoln cents that are 5% to 10% off-center may be worth $10 to $20 or more. But drastic off-center errors of 50% or more are worth many hundreds of dollars.
1918 penny with a die crack or die cud — Raised blobs on the surface of a coin are caused by cracks, gouges, and other damage on the die (the device that stamps an image onto a blank coin). 1918 Lincoln cents with minor die cracks or die chips — which are seen as small bumps on the surface of the coin — can be worth $3 or $4. A 1918 cent with major die cracks can be worth $10 to $20 or more. And 1918 Lincoln cents with die cuds (a die crack attached to the rim) are generally worth more than $100.
1918 penny with a repunched mintmark — Repunched mintmarks are caused when the working die is stamped twice (or more) by the mintmark punch. Lincoln cent collectors and error coin collectors are particularly fond of Lincoln cents with repunched mintmarks and are often willing to pay $5 to $20 or more for examples of these errors.
Fun Facts About 1918 Pennies
Lincoln wheat pennies are loved by collectors of all ages. And what's not to love about a coin that's been around for more than a century and has many kinds of stories to go along with it?
Here are 3 cool facts about the 1918 Lincoln penny:
#1 – What is the most valuable 1918 wheat penny?
Claiming the top spot as the most valuable 1918 penny is a Denver-minted specimen graded MS-67 Red. This 1918-D penny sold for $45,600 in 2019.
#2 – How many 1918 pennies were made?
More than 300 million pennies were struck in 1918.
Here's a breakdown on 1918 Lincoln cent mintage numbers by mint:
1918 no mintmark penny (Philadelphia Mint) — 288,104,634
1918-D penny (Denver Mint) — 47,830,000
1918-S penny (San Francisco) — 34,680,000
#3 – Who designed the Lincoln cent?
Victor David Brenner is the famous sculptor who designed the Lincoln cent in 1909. He also designed the wheat stalks on the reverse (tails side) of the Lincoln penny. The wheat ears symbolize national prosperity and have appeared on the Lincoln cent since the series debuted in 1909. In 1959, the wheat stalk design was replaced by the Lincoln Memorial design. Brenner's initials (VDB) appear on some 1909 pennies on the reverse underneath the wheat stalks — however, the VDB was removed soon after they first appeared on the coin. Many folks in the public who thought the initials looked too large, spurred the removal of VDB. Brenner's VDB initials were reinstated on Lincoln cents beginning in 1918 and are found under Lincoln's shoulder on the obverse.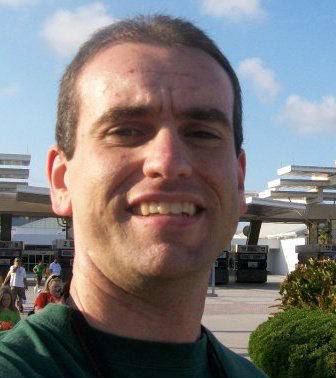 I'm the Coin Editor here at TheFunTimesGuide. My love for coins began when I was 11 years old. I primarily collect and study U.S. coins produced during the 20th century. I'm a member of the American Numismatic Association (ANA) and the Numismatic Literary Guild (NLG) and have won multiple awards from the NLG for my work as a coin journalist. I'm also the editor at the Florida United Numismatists Club (FUN Topics magazine), and author of Images of America: The United States Mint in Philadelphia (a book that explores the colorful history of the Philadelphia Mint). I've contributed hundreds of articles for various coin publications including COINage, The Numismatist, Numismatic News, Coin Dealer Newsletter, Coin Values, and CoinWeek. I've authored nearly 1,000 articles here at The Fun Times Guide to Coins (many of them with over 50K shares), and I welcome your coin questions in the comments below!