In 2003, the Illinois quarter became the first quarter of that year in the popular 50 states quarter program.
Like most 50 state quarters, it received a gracious welcome by the public and the media when first released — then soon became simply one of the dozens of state quarters collectors were looking for.
Illinois State Quarter Values
As far as regular Illinois state quarters go, they are very common and worth only face value if circulated.
Uncirculated examples for both Philadelphia and Denver pieces can be had for around a dollar apiece, but often less.
Copper-nickel proof Illinois quarters are priced at between $5 to $7 each, and silver proof versions can usually be bought for $7 to $9.
Illinois State Quarter Design
Here are some facts about how the Illinois state quarter was designed:
When Illinois Governor George Ryan opened a statewide design contest for the Illinois state quarter, over 6,000 people submitted concepts.
Most of the design ideas came from school children.
A committee of 14 people eventually selected a few designs, which were then sent to the U.S. Mint.
The design ultimately selected became the first U.S. coin to feature an image of a young Abraham Lincoln.
The Illinois quarter was engraved by Donna Weaver and released January 2, 2003.
Illinois Quarter Errors
While Illinois state quarters can be found with the usual variety of typical mint errors, there were no Illinois quarters struck with any kind of unique errors that would tend to increase the coin's value.
A Word About Barack Obama Illinois Quarters…
Along with all the attention on Illinois quarters, there have been a number of Illinois quarter products bearing images of or references to Barack Obama.
Fans of the president or the historic nature of his presidency may enjoy these colorized quarters.
However, you need to be aware of the fact that all colorized Obama Illinois quarters were not modified by the U.S. Mint.
Therefore, they are not official U.S. Mint products. Instead, private mints and individuals are modifying these coins — which means they are authentic Illinois quarters which have simply been painted, etched, or otherwise altered by private entities.
Colorized Obama quarters may have value to some people for sentimental purposes, but these are novelty coins which have little, if any, monetary value in the general market and do not make great investments at all. Nice artwork? Sure. But something to store away to save for your child's college education? Think again.
In general, if you're looking to invest in coins, stay away from all those colorized and specially designed and modified coins you see on television and in advertisements. These coins are produced in large numbers, and the market is saturated with them. And remember, they are altered U.S. Mint coins. They did not come from the U.S. Mint that way.
Barack Obama Illinois quarters are selling for prices ranging from about $15 for individual coins up to the hundreds of dollars for inclusion in sets of multiple colorized quarters or other coins.
More About The Illinois Quarter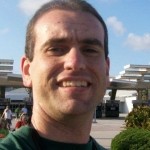 I'm a roller coaster junkie, a weather enthusiast, a frequent traveler, and a numismatist. My love for coins began when I was 11 years old. I primarily collect and study U.S. coins produced during the 20th century. I'm a member of the American Numismatic Association (ANA) and the Numismatic Literary Guild (NLG). I've also been studying meteorology and watching weather patterns for years. I enjoy sharing little-known facts and fun stuff about coins, weather, travel, health, food, and living green… on a budget.
...