---
This post may contain affiliate links. If you purchase through these links, we may earn a small commission at no additional cost to yourself.
---
Did you know?… 1962 pennies are worth more than a penny.
It's true! All old Lincoln Memorial pennies contain copper — a valuable metal that is worth saving.
So, while all 1962 Lincoln Memorial cents are worth more than face value, just how much more than face value are your 1962 pennies worth?
Find out here…
1962 No Mintmark Penny Value
The 1962 Lincoln Memorial penny made at the Philadelphia Mint is a largely common coin in that hundreds of millions were made. In all, the Philadelphia Mint produced 606,045,000 pennies that year. For the most part, the coin remains plentiful for collectors today — even though they've more become difficult to find in pocket change.
Why are 1962 pennies seemingly rare in circulation these days?
That's because they are made from a bronze composition of 95% copper, 5% zinc. And since copper has increased in value in recent decades, more people are saving pre-1982 Lincoln Memorial pennies — all of which contain this mostly copper format.
Due to the value of its copper, a 1962 penny is worth at least 2 cents for its metal content. That means all 1962 pennies are worth saving these days. However, it is currently illegal to melt coins for their copper. So their extra value is really only speculative at this point — at least until the time it becomes legal to melt them.
Meanwhile, uncirculated 1962 pennies (ones that have never actually spent as money) are worth about 10 to 20 cents apiece. The most valuable 1962 penny was graded MS67+RD by Professional Coin Grading Service and sold for $8,812.50 in 2014!
1962-D Penny Value
The 1962-D Lincoln penny was made at the Denver Mint and carries a little "D" mintmark under the date on the obverse ('heads side") of the coin. The Denver Mint struck a total of 1,793,148,140.
Like its Philly counterpart, the 1962-D Lincoln Memorial cent contains a 95% copper content and is therefore worth more than face value — about 2 cents. So, it makes sense to hold aside all 1962-D Lincoln cents that you happen to find in circulation.
While you can't melt these coins for their metal content, many coin collectors, coin hoarders, and coin dealers trade pre-1982 copper Lincoln cents for more than face value.
Uncirculated 1962-D Lincoln pennies are worth around 10 to 20 cents apiece. Meanwhile, the most valuable 1962-D penny was graded by Professional Coin Grading Service as MS67RD and fetched $12,000 in a 2013 auction!
1962 Proof Penny Value
The United States Mint produced a relatively small number of special collectors-only 1962 pennies that have crisp details and mirror-like surfaces.
The limited-edition 1962 proof pennies were made with polished blanks and specially prepared dies at the Philadelphia Mint. They were struck to the tune of 3,218,019 pieces.
These special 1962 proof pennies are worth more than even their metal content due to their smaller production figures and demand by coin collectors.
A typical 1962 proof penny is worth around $1 to $2. However, the most valuable 1962 proof penny known to date is an especially nice, high-quality specimen graded PR69DCAM by Professional Coin Grading Service. It commanded $2,559 in a 2005 auction. Now there's a pretty penny!
Rare 1962 Error Pennies You Can Find In Circulation
Even if you don't have a 4- or 5-figure 1962 penny on your hands, you still might be able to find one worth $5, $10, or even more — because there are many cool errors and varieties floating around in circulation!
If you look hard enough (and are lucky!), you could find one of these odd coins in your spare change. These are some of the most popular and valuable ones:
1962 Doubled Die Pennies
Is there a more popular type of variety or error than the doubled die?
Even non-collectors seem to know something about these coins that are often referred to as "double dies" or "a double die."
One reason many people (even those outside the hobby) frequently are privy to these awesome coins is because doubled dies sometimes contain a drastic doubling of letters, numerals, or design elements and can be worth lots of money. Some doubled dies are worth hundreds, even thousands of dollars!
However, the really valuable doubled dies are usually the ones in which the doubling can be clearly seen with the naked eye. These are among the most widely desirable and collected — and yet the rarest — of doubled die coins.
Unfortunately, there really aren't any major doubled dies to be found on 1962 pennies — at least none that have been discovered yet. But that doesn't mean there aren't any collectible or valuable doubled dies to be found on a 1962 penny!
There are some documented minor doubled dies known on 1962 Lincoln cents — the doubling on these can usually be found hidden within the lettering and numerals of the coin. You will need a coin magnifier to see them!
Some of these more obscure 1962 doubled die pennies are worth between $5 and $20.
1962 Pennies With Repunched Mintmarks
Here's a cool variety… So, back in the early 1960s, U.S. Mint officials were still punching mintmarks onto individual working dies. And while most of these mintmarks were hammered onto the right spot and sit in the correct position, some… Well, some just don't.
There was plenty of room for human error when it came to punching mintmarks onto the dies — and there are several kinds of minor varieties known as repunched mintmarks on 1962-D pennies.
In some cases, the "D" mintmark was originally positioned in the wrong spot, was slightly crooked, or had another problem that required a correction. This fix was usually made by restamping a new mintmark over the original one.
While repunched mintmarks are fairly common as far as error varieties go, they are quite collectible!
Most are worth between $3 and $10 — depending on the variety and on the magnitude of the error.
1962 BIE Penny Errors
Have you ever seen a Lincoln penny that appears to have a letter "I" between the "B" and "E" of "LIBERTY" on the obverse?
If yes, you've come across a so-called BIE penny — which is a type of die break.
BIE errors are unique to Lincoln cents and can occur on a penny of this type from any date.
If you find one on a 1962 penny — hold onto it! Those 1962 BIE penny errors can be valuable, depending on how strong the BIE error is.
Most 1962 BIE Lincoln cents trade for $5 to $10.
Fun U.S. Penny Facts
Like collecting pennies? Then you'll probably enjoy knowing these cool facts about Lincoln cents:
The Lincoln Memorial penny replaced the Lincoln Wheat Ears design in 1959 and was designed by Frank Gasparro. He's the same artist who also created the reverse ("tails side") of the Kennedy half dollar and both sides of the Eisenhower dollar and Susan B. Anthony dollar.
Lincoln Memorial pennies, which were minted until 2008, became the first regularly circulating U.S. coin to carry the same person on the back and front of the coin. Abraham Lincoln appears in his obverse portrait and in the form of a tiny statue on the reverse between the central columns of the Lincoln Memorial!
The Lincoln cent was originally designed by Victor David Brenner in 1909, and his tiny "VDB" initials can be found under Lincoln's shoulder on the obverse of the 1962 penny.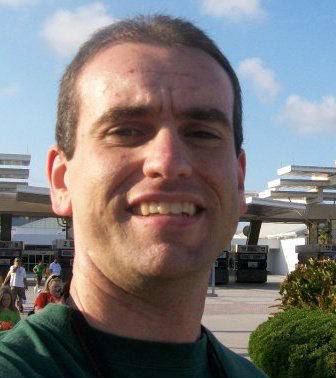 I'm the Coin Editor here at TheFunTimesGuide. My love for coins began when I was 11 years old. I primarily collect and study U.S. coins produced during the 20th century. I'm a member of the American Numismatic Association (ANA) and the Numismatic Literary Guild (NLG) and have won multiple awards from the NLG for my work as a coin journalist. I'm also the editor at the Florida United Numismatists Club (FUN Topics magazine), and author of Images of America: The United States Mint in Philadelphia (a book that explores the colorful history of the Philadelphia Mint). I've contributed hundreds of articles for various coin publications including COINage, The Numismatist, Numismatic News, Coin Dealer Newsletter, Coin Values, and CoinWeek. I've authored nearly 1,000 articles here at The Fun Times Guide to Coins (many of them with over 50K shares), and I welcome your coin questions in the comments below!