This post may contain affiliate links. If you buy thru these links, we may earn a commission at no additional cost to you.
---
A lot of people look for older Jefferson nickels in circulation — mainly those made before 1960.
And they do for good reason, too… These old nickels are worth more than face value even in well-worn grades and are highly collectible.
But did you know that many Jefferson nickels made after 1959 make great collectibles, too?
Some post-1960 nickels are scarce and worth hundreds of dollars apiece!
Here's a list of the U.S. nickels made after 1960 that you should hold onto and not spend…
The Most Valuable U.S. Nickels From 1960 To Present
Before you start putting all of your U.S. nickels minted after 1959 back into circulation, you should know there are some valuable Jefferson nickels out there that have been made since 1960.
Of all the Jefferson nickel errors and varieties, these are some of the most valuable ones made since 1960:
1971 No-S Jefferson Nickel — $1,000+
1975-D High D — $50+
1979-S Type II Proof — $4+
1981-S Type II Proof — $4+
Post-1960 Jefferson nickels not listed above are generally only worth face value, if worn.
But there are some exceptions, and we'll talk more about those valuable nickels below…
What about the Westward Journey nickels?
A lot of people who find Jefferson nickels from 2004 and 2005 in their pocket change think they've struck it rich.
That's because the 2004 and 2005 Jefferson nickels contain special, unusual designs that aren't normally seen on nickels from other years. These commemorative coins belong to a special series known as the Westward Journey nickels — which honor the 200th anniversary of the Lewis and Clark Expedition.
The Westward Journey nickels feature the following designs:
2004 Peace Medal nickel
2004 Keel Boat nickel
2005 American Bison nickel
2005 Ocean in View (Oh, the Joy! nickel)
More often than not, folks who find these 2004 and 2005 coins want to know what they're worth — often assuming (or hoping) these pieces are rare and valuable nickels. However, many millions upon millions of these coins were made for circulation — and they are highly common. In other words, Westward Journey nickels are not rare coins.
They're worth face value if worn and are therefore safe to spend.
However, these special nickels are still highly collectible and could make great additions to any basic set of Jefferson nickels!
What about Full Steps Jefferson nickels?
Somewhere along the line, most coin collectors find out about Full Steps Jefferson nickels and start looking for them in spare change.
A Full Steps Jefferson nickel shows complete step lines at the base of the Monticello building on the reverse ("tails side") of the coin. The definition of Full Steps varies a bit among the main coin collecting resources — but suffice it to say a Full Steps Jefferson nickel should clearly display at least 5 complete, uninterrupted step lines.
The reason Full Steps Jefferson nickels are a big deal is because the step details are usually struck pretty weakly on circulation-strike Jefferson nickels. So these fully struck Jefferson nickels are relatively scarce.
Many Full Steps nickels are rare and worth a lot of money — often hundreds or even thousands of dollars!
But there's one big problem for those who are looking for Full Steps nickels in their pocket change: You probably won't find any Full Steps nickels in your spare change.
Collectors rightfully get excited when they hear about Full Steps nickels and often turn to their loose change to start looking for them. But you may never find a true Full Steps Jefferson nickel in pocket change — certainly not one that's worn.
Again, the key with a Full Steps nickel is that it must contain at least 5 complete step lines — no breaks from side to side. And a worn Jefferson nickel is going to show signs of rub, wear, and tear across the steps — rendering it a non-Full Steps nickel.
But all is not lost for the change checker who wants to score Full Steps nickels from circulation…
The Importance Of Searching Nickel Rolls
You can find Full Steps nickels in bank rolls containing uncirculated Jefferson nickels!
Where do you get rolls of Jefferson nickels?
From a bank, grocery store, and any other place that distributes roll quantities of coins.
Jefferson Nickel Errors & Varieties Worth Money
In addition to Full Steps nickels, these are some of the other valuable nickels you should be looking for in coin rolls:
Searching coin rolls is often the best way to make some awesome U.S. nickel finds — especially when looking for valuable coins after 1960!
But don't forget that errors and varieties are also often found in circulation. Many non-collectors never know to look for such coins and therefore they often get passed around from one transaction to the next without a second thought by the spenders!
Now that you know which post-1960 nickels are worth face value and which ones are worth big money, it's time for you to start making some great finds. Good luck!
---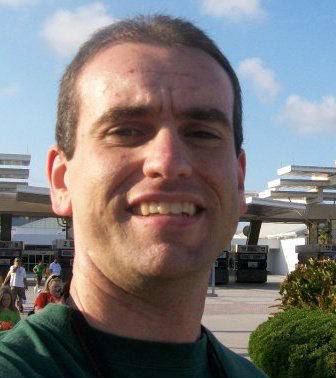 I'm the Coin Editor here at TheFunTimesGuide. My love for coins began when I was 11 years old. I primarily collect and study U.S. coins produced during the 20th century. I'm a member of the American Numismatic Association (ANA) and the Numismatic Literary Guild (NLG) and have won multiple awards from the NLG for my work as a coin journalist. I'm also the editor at the Florida United Numismatists Club (FUN Topics magazine), and author of Images of America: The United States Mint in Philadelphia (a book that explores the colorful history of the Philadelphia Mint). I've contributed hundreds of articles for various coin publications including COINage, The Numismatist, Numismatic News, Coin Dealer Newsletter, Coin Values, and CoinWeek. I've authored nearly 1,000 articles here at The Fun Times Guide to Coins (many of them with over 50K shares), and I welcome your coin questions in the comments below!