This post may contain affiliate links. If you buy thru these links, we may earn a commission at no additional cost to you.
---
As pennies, nickels, and dimes seem to be playing less of a direct role in commerce (because prices keep going up, up, up), it appears that the U.S. quarter remains perhaps the most important and the most used coin in our everyday transactions.
Quarters are used in everything from toll booth payments to vending machines. And with only 4 needed to obtain a dollar, they remain among the most convenient coins to use.
Quarters are equally important to coin collectors.
Many numismatists love quarters. After all, not only do they represent a vital part of our economy and commerce, there are also many types (designs) of quarters that our nation has minted — keeping collectors busy and intrigued.
The first United States quarter was released in 1796.
Since then, the quarter has seen several design variations — not including the 50 State Quarters designs, which have been minted since 1999.
The list below includes all the different designs (17) of U.S. quarters since 1796 — except for the state quarters, which includes so many different designs (50) it would require a separate list unto itself!
All 17 U.S. Quarter Design Variations
Draped Bust with Small Eagle on Reverse 1796
Draped Bust with Heraldic Eagle on Reverse 1804-1807
Capped Bust on large quarter (27 mm diameter) 1815-1828
Capped Bust on small quarter (24.3 mm–current diameter) 1831-1838
Liberty Seated without Motto Above Eagle 1838-1853
Liberty Seated with Arrows by the Date and Rays Around Eagle 1853
Liberty Seated with Arrows by the Date and No Rays Around Eagle 1854-1855, 1875-1891
Liberty Seated with Motto Above Eagle 1866-1873
Liberty Seated with Arrows by the Date 1873-1874
Liberty Head (Barber) 1982-1916
Standing Liberty, Type I 1916
Standing Liberty, Type II, High Date 1917-1924
Standing Liberty, Type II, Recessed Date 1925-1930
Washington, 90% Silver 1932-1964
Washington, Copper-Nickel Clad 1965-Present
Washington, with Bicentennial Commemorative Design 1975-1976 (All dated 1776-1976)
Washington with 50 State Quarters Designs 1999-2008
The 5 Main Types Of U.S. Quarters To Collect
There are many distinct designs and varieties of U.S. quarters — as listed above.
But suffice it to say that many "type" collectors break down the entire run of quarters to only the following 5 types:
Barber quarters (1892-1916)

 
When cost becomes a factor, coin collectors have the license to "custom-design" so to speak what they determine to be a "complete collection."
The abbreviated list above is a common means of minimizing how many coins are needed to "complete" a type set — as all minor design variations are eliminated.
Values for these coins vary widely. I highly recommend you look through a price guide such as that offered by the Professional Coin Grading Service (PCGS) or in the very comprehensive and educational Guide Book of United States Coins by R.S. Yeoman and Kenneth Bressett.
I put together this video showing some of the rare quarters you can find in pocket change: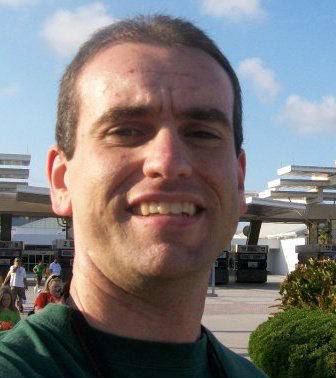 I'm the Coin Editor here at TheFunTimesGuide. My love for coins began when I was 11 years old. I primarily collect and study U.S. coins produced during the 20th century. I'm a member of the American Numismatic Association (ANA) and the Numismatic Literary Guild (NLG) and have won multiple awards from the NLG for my work as a coin journalist. I'm also the editor at the Florida United Numismatists Club (FUN Topics magazine), and author of Images of America: The United States Mint in Philadelphia (a book that explores the colorful history of the Philadelphia Mint). I've contributed hundreds of articles for various coin publications including COINage, The Numismatist, Numismatic News, Coin Dealer Newsletter, Coin Values, and CoinWeek. I've authored nearly 1,000 articles here at The Fun Times Guide to Coins (many of them with over 50K shares), and I welcome your coin questions in the comments below!