Quarters have become one of the most important denominations in the United States' economy.
But they haven't been around forever (even though it seems like it!)
In fact, the first U.S. quarter was minted in 1796 — 20 years after the signing of the Declaration of Independence.
The first design ever seen on the quarter was a profile of Miss Liberty commonly referred to as the Bust portrait.
Bust Quarters Date To 1796
The first quarter was struck in 1796 — but the next wasn't made until 1804!
This fact makes 1796 quarters the only ones made during the 1700s, and — thus — extremely sought after.
In fact, even a well-worn example of the 1796 quarter will set you back $15,000 to $20,000!
That's why most coin collectors end up seeking later dates of the Bust Quarter series, which lasted until 1838.
4 Types Of Bust Quarters
There are 4 types of Bust quarters:
Draped Bust Quarter with Small Eagle Reverse (1796)
Draped Bust Quarter with Large Eagle Reverse (1804 to 1807)
Capped Bust Quarter with 27 mm Diameter (1815 to 1828)
Capped Bust Quarter with 24.3 mm Diameter (1831 to 1838)
The Draped Bust quarters of 1796 through 1804 were designed by Robert Scot.
John Reich was the master behind the Capped Bust quarters of 1815 to 1828.
The Bust quarters of reduced diameter (1831 and on) were designed by William Kneass.
Now, based on your particular coin collecting preferences, you may elect to collect only 1 representative example of the Bust quarter series — perhaps one of the smaller Capped Bust quarters (which are the cheapest of the 4 above.
Or, you might decide to get one of each of these varieties.
If you've got enough money to spend, you might even try to collect one of each date. While that is an extremely expensive endeavor, you wouldn't be the first to try (and successfully complete) such an ambitious project!
Rare Bust Quarters
All in all, Bust quarters — especially those from 1807 and before — are scarce. However, even among scarce coins there are those which are yet scarcer.
Let's take a look at which Bust quarters are the rarest and what they're worth.
*Values are approximate and based on coins in Good-4 grade
1796 $12,000
1804 $4,500
1822, 25 over 50 $4,500
1823, 3 over 2 $40,000
Any Bust Quarters not on this list aren't necessarily common, but they are much more plentiful overall than the 4 here.
Values For Other Bust Quarters

For the Bust quarters not listed above, values are relatively lower. Here's a basic rundown of values for the other Bust quarters, based by year range:
*Values listed are for coins in a grade of Good-4 to Extremely Fine-40
1805 to 1807 $450 to $3,750
1815 to 1828 $95 to $1,500
1831 to 1838 $70 to $465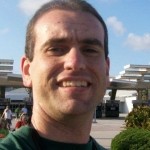 Author:
Joshua McMorrow-Hernandez
I'm a roller coaster junkie, a weather enthusiast, a frequent traveler, and a numismatist. My love for coins began when I was 11 years old. I primarily collect and study U.S. coins produced during the 20th century. I'm a member of the American Numismatic Association (ANA) and the Numismatic Literary Guild (NLG). I've also been studying meteorology and watching weather patterns for years. I enjoy sharing little-known facts and fun stuff about coins, weather, travel, health, food, and living green... on a budget.