This post may contain affiliate links. If you buy thru these links, we may earn a commission at no additional cost to you.
---
Among the most popular U.S. coins are Lincoln wheat pennies.
Millions collect them, and they have been highly popular with coin collectors of all ages and incomes for decades.
But which are the rarest wheat pennies?
And what are the low-ball pricing figures and values for these rare Lincoln wheat cents?
Let's examine these 7 rare wheat pennies closer.
1909-S V.D.B. Wheat Penny
The 1909-S VDB is one of the most popular rare coins from the modern era. Only 484,000 of these coins were struck. The 1909-S (San Francisco) V.D.B. (initials of the designer) wheat penny easily commands $700 even in the lowest of collector grades. Those VDB initials stand for Victor David Brenner and they are found on the reverse, centered below the wheat stalks.
1909-S Wheat Penny
This is another 1909 San Francisco issue that is considered quite scarce. Collector demand is quite high for the 1909-S wheat penny, which can bring in at least $80. With a mintage of 1,825,000, the 1909 S is a very scarce coin with many people clamoring to get a hold of one.
1914-D Wheat Penny
The 1914-D Lincoln cent is one of those penny rarities which just keeps getting more expensive with time. With a little more than a million ever struck, the 1914-D usually commands over $175 in the lowest grades.
1922 "Plain" Wheat Penny
What happens when a mintmark is supposed to be stamped on a coin but never gets there? You have, in most cases, a popular rarity. That's what happened when a small number of the 7,160,000 Lincoln wheat pennies the Denver mint produced in 1922 never received a "D" under the date on their cents thanks to a problem with the die. Examples of the 1922-D wheat penny with no trace of the "D" evident can fetch over $500 in the lowest grades. Beware, however, of regular 1922-D cents which have had their "D" mintmarks worn off by unscrupulous types.
1931 S Wheat Penny
1931 was a lean year for Lincoln penny production in San Francisco. The San Francisco mint struck only 866,000 Lincoln pennies that year, creating what many collectors would later regard a very important and eventually pricey "key" Lincoln cent. 1931-S Lincoln pennies currently sell for at least $80 in the lowest collector grades.
1943 Bronze Wheat Penny
In 1943, the U.S. Mint struck pennies out of steel to help ration copper for military purposes. However, a few 1943 Lincoln pennies wound up being struck in bronze, and these rare mistakes are worth a pretty penny indeed. In fact, some 1943 bronze cents have been sold at auction for over $100,000. Keep in mind that while the 1943 bronze Lincoln penny is very popular, it is virtually never considered as necessary for completing a Lincoln cent collection.
By the way, the 1943 steel Lincoln penny is not at all a rare — or even scarce — coin. However, it is a special one-year issue, which demands its own bit of popularity for being a distinctive-looking coin that everyone needs to complete their Lincoln cent collections and everyone wants because of the unique nature of the coin.
1955 Doubled Die Obverse Wheat Penny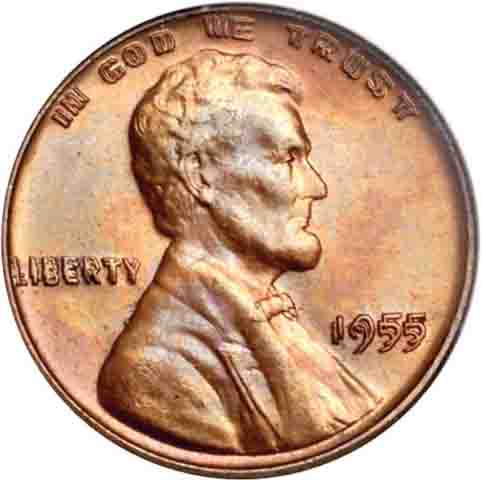 Though an error coin (like the 1922 "plain" cent) the 1955 Doubled-Die obverse cent is nevertheless one of the most popular "rare" Lincoln pennies which, in some people's minds, must be had in order to complete a collection of Lincoln wheat cents. There were well more than 330,000,000 Lincoln pennies struck at the Philadelphia mint in 1955, but only a tiny fraction of these received the significant doubling of the obverse design which warranted the attention and popularity the coin has since received. The 1955 doubled die obverse starts selling at around $1,100 in the lowest grades.
Far more common is the "Poor Man's" 1955 doubled-die cent. While plentiful, they don't have the dramatic raised doubling seen on the 1955 doubled dies which everyone is always talking about.
More Info About Rare Wheat Pennies
To get an idea as to current value for the Lincoln wheat cents mentioned in this article, visit the PCGS (Professional Coin Grading Service) Lincoln cent pricing chart.
To find out more on mintage figures (as well as tons of other information about U.S. coins), purchase the current edition of A Guide Book of United States Coins, printed by Whitman Publications and edited by R.S. Yeoman and Kenneth Bressett.
---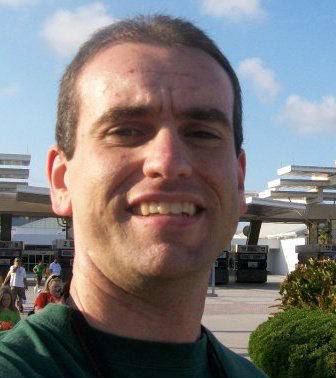 I'm the Coin Editor here at TheFunTimesGuide. My love for coins began when I was 11 years old. I primarily collect and study U.S. coins produced during the 20th century. I'm a member of the American Numismatic Association (ANA) and the Numismatic Literary Guild (NLG) and have won multiple awards from the NLG for my work as a coin journalist. I'm also the editor at the Florida United Numismatists Club (FUN Topics magazine), and author of Images of America: The United States Mint in Philadelphia (a book that explores the colorful history of the Philadelphia Mint). I've contributed hundreds of articles for various coin publications including COINage, The Numismatist, Numismatic News, Coin Dealer Newsletter, Coin Values, and CoinWeek. I've authored nearly 1,000 articles here at The Fun Times Guide to Coins (many of them with over 50K shares), and I welcome your coin questions in the comments below!