Coin collecting may be a popular hobby drawing millions of people worldwide to this alluring pastime.
But have you ever wondered which famous people are coin collectors?
You might be surprised to learn what well-known figures you share coin collecting with.
Let's look at a list of 10 well-known coin collectors. You just may be surprised at the people you're rubbing elbows with!
Famous Coin Collectors
OK, so who are some famous coin collectors you've heard of?
Let's look at some of the famous actors, sports professionals, and even presidents who have collected coins…
Wayne Gretzky
Believe it or not, the king of hockey himself is a member of the 'king of hobbies'. Wayne Gretzky is one of the most well-known coin collectors involved in the hobby today. Gretzky is perhaps best-known for his incredible performance on the ice with teams like the Edmonton Oilers and Los Angeles Kings during the 1980s and 1990s.
Buddy Ebsen
The actor who played Jed Clampett on The Beverly Hillbillies and appeared in numerous films was a coin collector who loved the hobby and respected the history behind each of the coins he owned. Buddy Ebsen, talking about one of his old, heavy gold coins, said "I associate a story with each one of these nicks [on the coin]… So I enjoy this coin, even the heft of the coin."
Penny Marshall
Known for her starring role as Laverne De Fazio in the 1970s classic TV sitcom Laverne & Shirley and more recently as a successful movie director, Penny Marshall has been known to collect coins.
James Earl Jones
The acclaimed actor known for a wide variety of roles in movies ranging from voicing Darth Vader in Star Wars to portraying author Alex Haley in Roots: The Next Generations is not only noted as being a numismatist but also has narrated a documentary called Money: History In Your Hands.
Here is Part 1:
Here is Part 2:
Nicole Kidman
It's rumored that actress Nicole Kidman, who has starred in such films as Days Of Thunder and Batman Forever, is a collector of ancient coins.
Jerry Buss
The owner of the Los Angeles Lakers NBA basketball team and other major sports franchises is a renowned coin collector who has purchased such numismatic rarities as the 1913 Liberty nickel and 1804 Bust silver dollar.
John Quincy Adams
President from 1825 to 1829, John Quincy Adams was one of our nation's most prominent coin collectors in his era. He would later be featured on a 2008 Presidential $1 coin bearing his likeness.
Thomas Jefferson
Another president to have his face featured on coins, Jefferson was a numismatist who enjoyed collecting a diverse array of coins and money ranging from contemporary European issues to ancient coins.
Franklin Delano Roosevelt
The president often nicknamed FDR collected coins and later became associated with the dime (on which he has appeared since 1946) for a very important reason: he led the effort to end polio — the disease with which he lived. The March Of Dimes is one of the most successful programs that, through fund-raising campaigns, contributed to ending the widespread incidence of polio.
Tony Blair
The former prime minister of the United Kingdom has been involved in coin collecting. Tony Blair even received a set of Russian coins sent to him as a gift!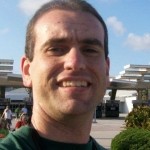 I'm a roller coaster junkie, a weather enthusiast, a frequent traveler, and a numismatist. My love for coins began when I was 11 years old. I primarily collect and study U.S. coins produced during the 20th century. I'm a member of the American Numismatic Association (ANA) and the Numismatic Literary Guild (NLG). I've also been studying meteorology and watching weather patterns for years. I enjoy sharing little-known facts and fun stuff about coins, weather, travel, health, food, and living green… on a budget.
...