Everybody's having to watch their wallets and purses lately.
While tough economic times are pushing people to cut back on entertainment and luxuries, you don't have to give up coin collecting to make ends meet.
Try some of these budgeting tips:
Go back to using pocket change as a means of collecting coins — all they cost is face value!
Stretch coin collecting goals (like completing sets or albums) over a longer period of time.
Save a small percentage of your discretionary income for coin collecting.
Search the discount bin at your local coin dealer for specials.
Try collecting cheaper coins — like Jefferson nickels, Roosevelt dimes, or foreign coins.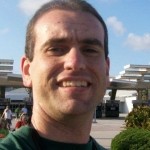 I'm a roller coaster junkie, a weather enthusiast, a frequent traveler, and a numismatist. My love for coins began when I was 11 years old. I primarily collect and study U.S. coins produced during the 20th century. I'm a member of the American Numismatic Association (ANA) and the Numismatic Literary Guild (NLG). I've also been studying meteorology and watching weather patterns for years. I enjoy sharing little-known facts and fun stuff about coins, weather, travel, health, food, and living green… on a budget.
...