It's always fun to collect proof sets.
After all, where else is it that you can find such beautiful and pristine examples of United States Mint coins than in a proof set?
There are many different ways that coin collectors collect proof sets; check out these ideas:
Collecting proof sets from years of special meaning to you Born in 1964? Married in 1988? First kid in '91? Why not buy proof sets from any or all of the years that have been important to you.
Collecting a lifetime of proof sets A great way to assemble a collection of proof sets is to buy one from every year you've been alive. This can be a cheap project for those born since the mid 1960s and challenging (that is, expensive!) for those born in the 1950s or before. But, either way, having a run of proof sets from your entire life is a great project for any endeavoring coin collector.
Buying silver proof sets Proof sets made before 1965 contain dimes, quarters, and half dollars made of 90% silver. From 1965 through 1970, only the half dollar contained silver, and even that was just 40% content. In 1976, a special 3-coin set of Bicentennial coins included a 40% silver quarter, half dollar, and dollar. Beginning in 1992, the United States Mint has been offering special proof sets containing 90% silver dimes, quarters, and half dollars.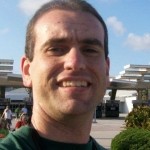 I'm a roller coaster junkie, a weather enthusiast, a frequent traveler, and a numismatist. My love for coins began when I was 11 years old. I primarily collect and study U.S. coins produced during the 20th century. I'm a member of the American Numismatic Association (ANA) and the Numismatic Literary Guild (NLG). I've also been studying meteorology and watching weather patterns for years. I enjoy sharing little-known facts and fun stuff about coins, weather, travel, health, food, and living green… on a budget.
...