This post may contain affiliate links. If you buy thru these links, we may earn a commission at no additional cost to you.
---
There are billions of 2019 pennies out there.
Wondering how you can tell which ones are worth more than just one cent?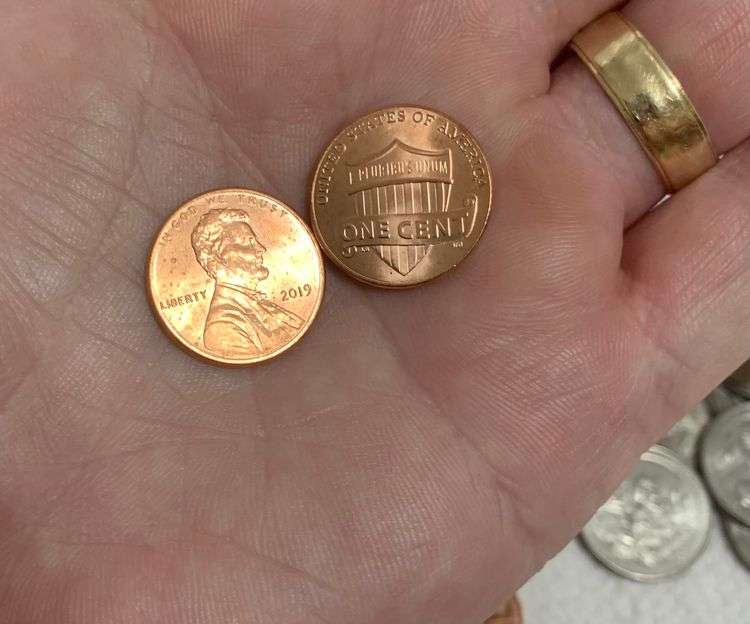 Many 2019 Lincoln cents are worth more than face value… you just need to know what to look for!
In this article, I'm going to show you which 2019 pennies are rare and valuable. (And they're definitely worth looking for — because some are worth thousands of dollars!)
Fun Facts About 2019 Pennies
Lincoln pennies have been struck since 1909 — the year Victor David Brenner first designed the coin.
While the penny has undergone many changes over the years, Brenner's portrait of Abraham Lincoln on the coin's obverse (or head's side) endures. The sculptor's initials, "VDB," can be found just under Lincoln's bust in a tiny inscription.
Over the years, many different designs have graced the reverse (tail's side) of the Lincoln cent — including the wheat ears and the Lincoln Memorial. Since 2010, the United States penny has sported a shield design by sculptor-engraver Lyndall Bass.
While it's widely believed that all pennies are made from pure copper, that's only partly true. A copper-based bronze composition had been used for most years since the 1860s — but things changed in 1982, when the U.S. Mint switched to using a copper-coated zinc composition. That means the inside of the coin is zinc and is covered by a very thin layer of copper.
All 2019 Lincoln pennies are made from the copper-coated zinc composition, and a 2019 penny should weigh approximately 2.5 grams.
These coins were made at the Philadelphia, Denver, San Francisco, and West Point Mints. A 2019 penny with a D, S, or W mintmark underneath the date was made at either the Denver, San Francisco, or West Point Mint, respectively.
The San Francisco Mint and the West Point Mint struck proof coins just for collectors. Proofs are made with polished blanks that are struck at least twice by specially prepared dies to produce frosted lettering and designs against mirror-like surfaces (or fields).
There are also many valuable 2019 penny errors worth looking for — and some of these are described at the end of this article.
All 2019 Penny Values
Want to know how much your 2019 penny is worth?
Start here…
2019 Penny Value (No Mint Mark)
The 2019 penny without a mintmark under the date was struck at the Philadelphia Mint — which made 3,542,800,000 pennies that year. And, yes, that number is more than 3 billion, with a "B"!
You're probably wondering if it's even worth looking for a coin so common as the 2019 penny with no mint mark.
Unfortunately, most 2019 pennies without mintmarks that you find in circulation (via pocket change, roll searching, and the like) are worth just face value of one cent.
However, you should also be on the lookout for uncirculated 2019 pennies with no mint mark — which are those that have never been spent as money. You're most likely to find those in coin rolls from banks. They can also be found in circulation if, for example, you're paying cash for something and the merchant opens a fresh roll of pennies and happens to give you a new 2019 penny! Uncirculated 2019 pennies are typically worth 10 to 30 cents.
The most valuable 2019 penny without a mintmark was graded MS69RD by Numismatic Guaranty Company and sold in 2021 for an astounding $2,575!
2019-D Penny Value
The 2019 Lincoln penny with a "D" mint mark was struck at the Denver Mint. (The mintmark appears underneath the date on the coin.)
A total of 3,497,600,000 2019-D pennies were made — which is a lower mintage than the Philadelphia Mint offered the penny that year. But the 2019-D penny is still extremely common, as nearly 3.5 billion were made!
A 2019-D penny is worth its face value of one cent if it is worn (aka in circulated condition).
In uncirculated condition, the value of a 2019-D penny is closer to 10 to 30 cents.
The most valuable 2019-D penny fetched $1,399.99 in a 2019 auction.
2019-S Proof Penny Value
The 2019-S proof Lincoln penny wasn't designed to be released into circulation — so this isn't a coin you can expect to find in your pocket change.
Having said that, some people have been known to spend proof coins… either by accident, or after inheriting a collection and not knowing the value of the proof coins and spending them as regular money!
A 2019-S proof penny is an unfortunate thing to spend, as most are worth $3 to $5.
The most valuable 2019-S penny ever sold was graded PR70DCAM by Professional Coin Grading Service and sold for $95 in a 2019 sale.
2019-W Penny Value
The 2019-W penny was sold in special sets to collectors and wasn't made for circulation.
While an indeterminate number of these coins were made, collectors know that these coins are much scarcer and more valuable than most other 2019 pennies!
Most 2019-W pennies sell for $5 to $10 in uncirculated condition.
The most valuable 2019-W penny was graded MS70RD by Numismatic Guaranty Company and took $3,605.55 in a 2019 sale.
2019-W Proof Penny Value
The 2019-W proof penny was struck especially for coin collectors and sold in special sets.
You are extremely unlikely to find any 2019-W pennies in circulation. While an indeterminate number of 2019-W proof pennies were produced, they are scarce in number.
A typical 2019-W proof penny is worth $5 to $10.
The most valuable 2019-W proof penny was graded PR70DCAM by Professional Coin Grading Service and went for $467 in 2019.
2019-W Reverse Proof Penny Value
Another kind of 2019-W penny is the reverse proof.
It differs from a regular proof coin because parts of the coin are reflective (instead of frosted).
On a reverse proof coin, the design, lettering, and other raised portions are mirrorlike — and the flat surface is frosted.
A small number of 2019-W reverse proof pennies were made, and they are generally worth $5 to $10.
The most valuable 2019-W reverse proof penny was graded PR69DCAM by Professional Coin Grading Service and claimed $400 in a 2021 auction.
Rare 2019 Penny Errors To Look For
Some of the most valuable 2019 pennies aren't the ones that are perfect, but rather the ones that aren't!
Check out some of these 2019 error penny values: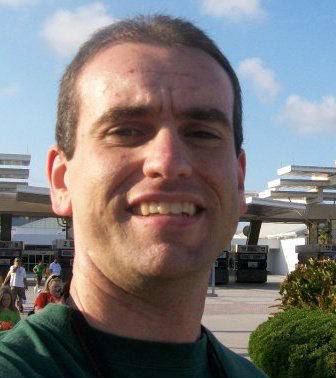 I'm the Coin Editor here at TheFunTimesGuide. My love for coins began when I was 11 years old. I primarily collect and study U.S. coins produced during the 20th century. I'm a member of the American Numismatic Association (ANA) and the Numismatic Literary Guild (NLG) and have won multiple awards from the NLG for my work as a coin journalist. I'm also the editor at the Florida United Numismatists Club (FUN Topics magazine), and author of Images of America: The United States Mint in Philadelphia (a book that explores the colorful history of the Philadelphia Mint). I've contributed hundreds of articles for various coin publications including COINage, The Numismatist, Numismatic News, Coin Dealer Newsletter, Coin Values, and CoinWeek. I've authored nearly 1,000 articles here at The Fun Times Guide to Coins (many of them with over 50K shares), and I welcome your coin questions in the comments below!