The 2009 United States Mint proof set is about to be released.
It will be offered for sale beginning at 12 PM (Eastern Standard Time) on June 1, 2009.
The 2009 U.S. proof set is going to be huge in more ways than one.
Here's why…
2009 Proof Set Changes
Veteran coin collectors have long been acquainted with the proof set as a single-lens (plastic case) set of 5, sometimes 6, coins.
In 1999, the U.S. Mint began offering the 50 State Quarters in the proof set, and the annual offering grew to include 9 coins and 2 plastic lenses.
Starting in 2000, 10 coins were included upon the release of the Sacagawea dollar. When the Presidential $1 Coin series began in 2007, the U.S. Mint proof set grew to include 14 coins and 3 lenses.
Now, the United States Mint is minting 4 different pennies and 6 different District of Columbia and U.S. Territories quarters (DC & US Territories, for short). Therefore, the U.S. Mint proof set has grown to include a massive collection of 18 coins and 4, count them, 4, lenses!
Details About Proof Sets Being Released
But that's not the only thing making the U.S. proof set huge. Collectors are excited to get their hands on proof examples of the 4 new Lincoln cent designs.
Making the new pennies even more alluring to collectors is the fact that the 4 proof pennies are being struck from a 95% copper and 5% tin and zinc composition. The 95% copper/5% tin and zinc composition is the same metal content of the Lincoln cent when it was first struck in 1909.
Just as well, obtaining proof examples of the DC & US Territories quarters is a big draw for those wanting to get their hands on special, pristine examples of the heralded quarters.
The 2009 U.S. Mint proof set also includes the 2009 Presidential $1 Coins and the Jefferson nickel, Roosevelt dime, Kennedy half-dollar, and Sacagawea dollar.
In other words, of the 18 coins included in the 2009 U.S. proof set, only 4 coins bear designs which were seen last year and will be again minted next year.
The 2009 U.S. proof set will be sold for $29.95 (not including shipping and handling). This version of the U.S. proof set includes copper-nickel examples of the dime, quarters, and half-dollar. Also to be released this year is a silver proof set which will include 90% silver examples of the dime, quarters, and half dollar.
Smaller Proof Sets Available
Just for the record, those who want to purchase proof examples of the Presidential dollars or DC & US Territories quarters separately may do so. The U.S. Mint offers proof sets selling each of these 2 series in their own, individual sets and each sells for $14.95.
There are also plans for a special 5-coin Lincoln bicentennial coin proof set offering the four 2009 Lincoln cents and the 2009 Abraham Lincoln commemorative silver dollar.
More Like This: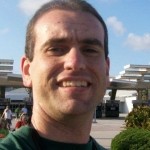 I'm a roller coaster junkie, a weather enthusiast, a frequent traveler, and a numismatist. My love for coins began when I was 11 years old. I primarily collect and study U.S. coins produced during the 20th century. I'm a member of the American Numismatic Association (ANA) and the Numismatic Literary Guild (NLG). I've also been studying meteorology and watching weather patterns for years. I enjoy sharing little-known facts and fun stuff about coins, weather, travel, health, food, and living green… on a budget.
...