---
In writing about our personal experiences, we sometimes mention products or services that we use or recommend. This page may contain affiliate links for which we receive a commission.
Have a 1950 wheat penny and want to know its value?
1950 pennies are hard to find in pocket change these days — because more and more of these old pennies have been plucked from circulation and squirreled into collections, estates, and coin hoards.
Some 1950 wheat pennies are worth $100, even $1,000 — or more!
So, how do you know whether your 1950 penny is worth a few hundred dollars or just a few cents?
Read on to see how much your 1950 wheat penny is worth…
Circulated 1950 Wheat Penny Values
All 1950 pennies range in value — depending on their condition. So, it's important to know whether your 1950 penny is circulated or uncirculated.
If you've found your 1950 wheat penny in pocket change, then it will have some degree of wear. It is, therefore, considered circulated.
Worn 1950 pennies may be challenging to find in pocket change but they're not rare. Millions are tucked away in coin collections, so there are plenty around — even though we don't see them in circulation too often.
Here's a look at how many 1950 pennies were made at each of the United States Mint facilities and how much circulated 1950 wheat pennies are worth today:
1950 penny with no mintmark (Philadelphia): 272,635,000 minted; Value: 3 to 15+ cents
1950-D penny (Denver): 334,950,000 minted; Value: 3 to 15+ cents
1950-S penny (San Francisco): 118,505,000 minted; Value: 5 to 25+ cents
Uncirculated 1950 Wheat Penny Values
So what about those more valuable 1950 pennies?
The record price for any penny dated 1950 is $15,275 — paid in 2013 for a 1950-D Lincoln cent graded Mint State 67+ (very high-end uncirculated) by the Professional Coin Grading Service (PCGS).
Most uncirculated 1950 pennies are worth $100 or less.
In fact, the vast majority of uncirculated 1950 pennies are worth less than $5. (These are the ones in "typical" Mint State grades of MS-64 or lower.)
1950 Proof Penny Values
While the US Mint struck hundreds of millions of pennies for use in circulation in 1950, there were also tens of thousands of special proof 1950 pennies made at the Philadelphia Mint for coin collectors.
Proof coins are struck on polished coin blanks (called planchets) by specially prepared dies. They generally exhibit mirror-like surfaces.
These special 1950 pennies were sold in proof sets to coin collectors. While it's possible that a few may have been spent over the years, most of the surviving 1950 proof pennies exist in coin collections.
Generally speaking, 1950 proof pennies are worth $25 and up.
Exceptional 1950 cameo proof pennies with deep-mirrored surfaces and frosted designs and lettering are worth $1,000 or more.
What Else Happened When Your 1950 Penny Was Minted?
There was a lot going on when your 1950 penny was made. Here's a sampling of news headlines, events, and other happenings from 1950.
The Korean War erupted when North Korea invaded South Korea, with the civil war becoming an international conflict as the United States and United Nations joined forces with South Korea to battle against communist North Korea.
A group of 11 robbers broke into a Brinks armored truck depot in Boston, stealing nearly $3 million.
President Harry S. Truman signed the Organic Act of Guam, making the Pacific island an unincorporated territory of the United States.
Diners Club issued the first credit cards, which became a hit with travelers and led the way for other companies to launch credit cards.
Top movies in 1950 included Cinderella, Sunset Boulevard, Father of the Bride, Annie Get Your Gun, and All About Eve.
Popular TV shows in 1950 were The Lone Ranger, The Ed Sullivan Show, Your Show of Shows, and You Bet Your Life.
Chart-topping songs of 1950 were "Mona Lisa by Nat King Cole, "Rag Mop" by the Ames Brothers, "I Can Dream, Can't I?" by the Andrews Sisters, and "Harbor Lights" by Sammy Kaye.
More Info About Old Pennies
In addition to the links I've included above, here are some other resources to help you learn more about your 1950 wheat penny: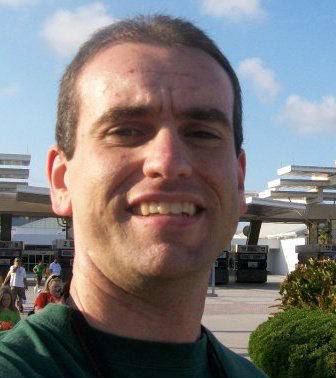 My love for coins began when I was 11 years old. I primarily collect and study U.S. coins produced during the 20th century. I'm a member of the American Numismatic Association (ANA) and the Numismatic Literary Guild (NLG) and have won multiple awards from the NLG for my work as a coin journalist. I'm also the editor at CDN Publishing (a trusted source for the price of U.S. rare coins), editor at the Florida United Numismatists Club (FUN Topics magazine), and author of Images of America: The United States Mint in Philadelphia (a book that explores the colorful history of the Philadelphia Mint). I've contributed hundreds of articles for various coin publications including COINage, The Numismatist, Numismatic News, Coin Dealer Newsletter, Coin Values, and CoinWeek. I've also authored nearly 1,000 articles here at The Fun Times Guide to Coins — and I welcome your coin questions in the comments below!