2009 has been an exciting year in coin collecting, thanks in large part to the 4 different Lincoln cents honoring the bicentennial of the 16th president's birth. The 2009 Abraham Lincoln commemorative silver dollar has also made the headlines.
Now, the U.S. Mint is combining these 5 different Lincoln coins in a beautiful set called the Lincoln Chronicles proof set.
The new Lincoln Chronicles proof set is being released at noon Eastern time on October 15, 2009.
The Lincoln Chronicles proof set will be sold for $55.95.
However, the demand for this set may be verging on extreme. Only 50,000 sets will be issued. There is a limit of just 1 per household.
By the way, the first issue of individual Lincoln silver dollars, struck in the hundreds of thousands, sold out in just weeks. They have increased in value since.
Indeed, if you are going to try and get your hands on one of these Lincoln Chronicles proof sets, you are going to face some pretty stiff competition from fellow coin buyers and numismatists!
Coins In The Lincoln Chronicles Proof Set
Five different San Francisco ("S"-mint) coins will be included in the Lincoln Chronicles proof set. They are:
Lincoln Birth Place Cent
Lincoln Formative Years Cent
Lincoln Professional Life Cent
Lincoln Presidency Cent
Lincoln Commemorative Silver Dollar
Also in the Lincoln Chronicles proof set is a reproduction of a photograph of Abraham Lincoln and the Gettysburg Address, handwritten by the president himself.
The Coins' Metal Composition
The 2009 proof Lincoln cents are a throwback to an earlier time.
They actually are made from the same metal composition as the first Lincoln cents made in 1909: 95% copper and 5% tin and zinc.
The 2009 Lincoln commemorative dollar is 90% silver. This is the same composition, by the way, as the big silver dollars of the late 19th and early 20th century.
Will This Proof Set Become Rare?
While the Lincoln Chronicles proof set will likely sell out very quickly — and it may increase in value after all have been sold by the mint — it will not be a "rare" product, in the sense that 50,000 will be made.
It will, however, be a high-in-demand set, especially for the first year or two. This interest will probably cause a rush to the phones (1-800-USA-MINT) and Internet sites to place orders from the U.S. Mint during mid- and late-October.
For those who could not get a chance to order the Lincoln Chronicles proof set directly from the mint, it is very possible that there will be fervent bidding on eBay for this proof set.
UPDATE: U.S. Mint Apologizes For Coin Ordering Delays
Did you try to order the Lincoln Chronicles set or some other coin(s) on October 15th but could not get to the site online?
The U.S. Mint has apologized for causing "inconvenience and frustration" and vows to fix the problem "permanently."
What happened? Too many customers were trying to order the Lincoln Chronicle set at the same time.
Of course, you could always buy coins directly from the Mint (if you happen to live nearby to one).
If you did go to the Mint, you would:
Have to pass a security check near the entrance
Find a Mint gift shop where you can buy new coins and other souvenirs
Be able to take a tour of the minting facility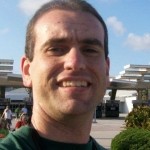 I'm a roller coaster junkie, a weather enthusiast, a frequent traveler, and a numismatist. My love for coins began when I was 11 years old. I primarily collect and study U.S. coins produced during the 20th century. I'm a member of the American Numismatic Association (ANA) and the Numismatic Literary Guild (NLG). I've also been studying meteorology and watching weather patterns for years. I enjoy sharing little-known facts and fun stuff about coins, weather, travel, health, food, and living green… on a budget.
...