This post may contain affiliate links. If you buy thru these links, we may earn a commission at no additional cost to you.
---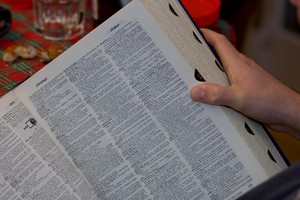 New coin collectors discover early during their time in the hobby that, along with the many interesting coins, there are also many new terms to learn and remember.
Let's look at a few basic coin terms that you will most-often encounter:
Coin Club:  An organization focusing on some aspect of the hobby of coin collecting. Hundreds exist around the United States. They range in size, as well as scope. Some coin clubs have only a few members interested in just error coins (for example). Other clubs have hundreds of members and encompass more general areas of the coin collecting hobby. One of the largest and most popular coin organizations is the American Numismatic Association (ANA). Founded in 1891, the ANA has tens of thousands of members and has been chartered by Congress.
Coin Show:  An event which draws coin dealers, coin collectors, investors, lecturers, and vendors. Coin shows vary in size and range from monthly events held at small-town meeting halls to annual events drawing nationwide attention.
Cull:  A coin which is either extremely worn or has some type of "problem." Common detractions among cull coins are past cleanings, scratches, discoloration, holes, and dents.
Grading:  The process of evaluating coins to assess how much wear it has.
Read: Coin Grading Basics To Help You Find The Value Of Your Coin
Key Coin / Key Date:  A coin in a series (like "Indian Head" pennies, "Mercury" dimes, or "Morgan" dollars, for example) which is very rare and required to complete the set.
No-Problem Coin:  A coin which may or may not have wear but always lacks any "issues" such as a cleaning, dents, dings, scratches, and other imperfections which hinder the coin's eye-appeal and value.
Read: Problem Coins Defined
Mint Set:  A set of coins packaged at the mint containing uncirculated coins. Mint sets usually contain one specimen of each coin produced for circulation in a given year and represent any and all minting facilities which produced coins that year.
Read: What Are Mint Coin Sets?
Proof Set:  A set of proof coins packaged by the U.S. mint.
Roll:  A measured, short stack of coins wrapped in paper or plastic. Rolls usually come in certain standard amounts, varying on the denomination of coins within. For each roll, there are usually:
50 pennies
40 nickels
50 dimes
40 quarters
20 half-dollars
20 large-size dollar coins
25 small-size dollar coins
Read: A Coin Collector's Payoff – When Bank Rolls Yield Valuable Coins
Slabbing:  A reference to sending a coin to third-party grading service with the intent of having the coin authenticated, graded, and placed in a tamper-evident holder.
Read: Slabbed Coins – Highly Sought After, Often Expensive, Frequently Rare

 
Third-Party Grading Service:  A company which will, for a fee, examine your coin, authenticate it, grade it, and then seal it in a special holder labeled with essential details about your coin.
Read: 5 Best Coin Sites To Explore Coin Collecting Online
Type:  Refers to a particular series of coins and, frequently, older coins (as in "type" coins). When one assembles a "type set," the collector is usually building a collection of coins which includes one example of each design of coin made during a certain period of time, or a certain spectrum of designs within a denomination. A "type set" may also refer to a set of coins from a certain country or the year of a special occasion in a person's life.
Uncirculated:  A coin which has never been worn. Thus, it has never been in circulation or actually used as money in commerce. Uncirculated coins are in mint condition.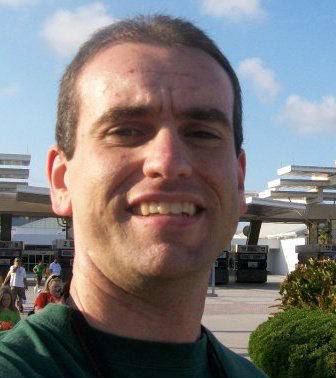 I'm the Coin Editor here at TheFunTimesGuide. My love for coins began when I was 11 years old. I primarily collect and study U.S. coins produced during the 20th century. I'm a member of the American Numismatic Association (ANA) and the Numismatic Literary Guild (NLG) and have won multiple awards from the NLG for my work as a coin journalist. I'm also the editor at the Florida United Numismatists Club (FUN Topics magazine), and author of Images of America: The United States Mint in Philadelphia (a book that explores the colorful history of the Philadelphia Mint). I've contributed hundreds of articles for various coin publications including COINage, The Numismatist, Numismatic News, Coin Dealer Newsletter, Coin Values, and CoinWeek. I've authored nearly 1,000 articles here at The Fun Times Guide to Coins (many of them with over 50K shares), and I welcome your coin questions in the comments below!