Congress approved a bill authorizing the production of Medal of Honor commemorative coins.
The bill, which allows 500,000 silver dollars and 100,000 $5 gold coins, will be signed by the President and will let the coin be struck during 2011.
The Medal of Honor commemorative coin will not be the first coin to honor our military heroes.
In fact, our nation has a long history of commemorative coins which feature military themes.
Some of these coins include:
1936 Battle of Gettysburg half dollar
1990 General Dwight D. Eisenhower Centennial silver dollar
2002 West Point Bicentennial silver dollar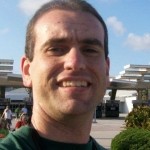 I'm a roller coaster junkie, a weather enthusiast, a frequent traveler, and a numismatist. My love for coins began when I was 11 years old. I primarily collect and study U.S. coins produced during the 20th century. I'm a member of the American Numismatic Association (ANA) and the Numismatic Literary Guild (NLG). I've also been studying meteorology and watching weather patterns for years. I enjoy sharing little-known facts and fun stuff about coins, weather, travel, health, food, and living green… on a budget.
...