This post may contain affiliate links. If you buy thru these links, we may earn a commission at no additional cost to you.
---
I have been a coin collector for many years and have learned a lot through my day-to-day experiences in the hobby. But I sure would not be as knowledgeable in my field if not for reading some terrific books about the pastime I love.
A trip to the bookstore, library, coin dealer, or Amazon.com will give you a choice of dozens of prominent coin books, all of them great in their own right.
Here are 5 books I believe every coin collector should consider buying…
A Guide Book of United States Coins
R.S. Yeoman and Kenneth Bressett
Whitman Publications
I think this is the best buy for anyone collecting U.S. coins. A staple since 1947 and popularly dubbed "The Red Book," this publication is released annually and has a bit of everything. A Guide Book of United States Coins offers illustrations of and prices for every single United States coin, and includes remarkably extensive coverage of Colonial coins, as well.
"The Red Book" also includes information on grading each of the major U.S. coins, and contains other valuable insight, including mintage figures, that every collector should know. If there is only one coin book you decide to buy, I believe this should be it.
The Coin Collector's Survival Manual
Scott A. Travers
House of Collectibles
I first got my hands on this book during my earliest years in coin collecting and still find it among the best today.
The Coin Collector's Survival Manual is extremely helpful for those entering the more advanced levels of the hobby. Covering everything from grading investment coins, attending auctions, third-party grading, eye appeal, storage, and myriad other topics, this is a book that I highly recommend every collector wanting to know more about the ins and outs of coin collecting add to their library.
Photograde
James F. Ruddy
Zyrus Press
This was one of the first books I received as a collector.
This book tackles the often-difficult concept of coin grading. Covering major U.S. coins, this book has hundreds of photo illustrations that picture coins in different circulated grades. Alongside the photos are fairly detailed explanations of what to look for in terms of detail and clarity of a coin's design for that grade. Photograde is clearly aimed at those new to coin grading and has been extremely helpful to me in grading my own coins.
 
One Minute Coin Expert
Scott A. Travers
House of Collectibles
Among the newest additions to my coin book library is none other than One-Minute Coin Expert.
This book is an absolute must-have for anyone wanting to dive deeper into the hobby and gain insight on a number of topics ranging from rare coins to error coins to grading, buying and selling coins and — oh yes — everything else most any coin collector should know. Very easy to read, well-organized, and clear, this is another book by Scott A. Travers that should be on your shelf.
 
Standard Catalog of World Coins
Colin R. Bruce
Krause Publications
About the size of a phone book and just as important a directory, the Standard Catalog of World Coins literally puts in your hands an entire globe's worth of coins minted from the 20th Century on.
This book contains photos of all the different coins covered in this book (including U.S. coins) and also lists average prices for these coins. This is less a "how-to" book and more a price guide, but it is extremely beneficial if you are interested in or collecting coins from outside the U.S., does include a thorough listing of 20th Century-to the present U.S. coins, and with its hundreds of coin illustrations, may entice you to expand your hobby to include coins from places abroad.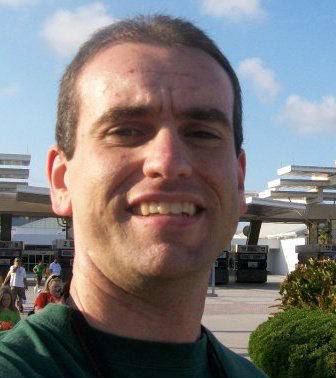 I'm the Coin Editor here at TheFunTimesGuide. My love for coins began when I was 11 years old. I primarily collect and study U.S. coins produced during the 20th century. I'm a member of the American Numismatic Association (ANA) and the Numismatic Literary Guild (NLG) and have won multiple awards from the NLG for my work as a coin journalist. I'm also the editor at the Florida United Numismatists Club (FUN Topics magazine), and author of Images of America: The United States Mint in Philadelphia (a book that explores the colorful history of the Philadelphia Mint). I've contributed hundreds of articles for various coin publications including COINage, The Numismatist, Numismatic News, Coin Dealer Newsletter, Coin Values, and CoinWeek. I've authored nearly 1,000 articles here at The Fun Times Guide to Coins (many of them with over 50K shares), and I welcome your coin questions in the comments below!