This post may contain affiliate links. If you buy thru these links, we may earn a commission at no additional cost to you.
---
The Capped Bust half dollars may be among the most popular coins of the pre-Seated Liberty coinage era.
Struck from 1807 to 1839, Capped Bust half dollars are large silver coins with a classic design.
Designed by John Reich, a German immigrant who became a very important coin designer for the United States Mint, Capped Bust half dollars feature:
an obverse image of Miss Liberty wearing a cloth cap bearing the word LIBERTY
a reverse image of a large eagle
The Capped Bust Half Dollar Design
Capped Bust half dollars are a significant design modification over the Draped Bust half dollars of the late 1790s and early 1800s (1796 through 1807, to be exact).
Though both types of half dollars show side-profile images of Miss Liberty…
The Capped Bust design features the word LIBERTY on the representative figure of Liberty herself.
The Capped Bust design shows Miss Liberty facing left (versus right for the Draped Bust design).
Also, Miss Liberty's hair on the Capped Bust design is curlier than the hair on the Draped Bust design.
2 Kinds Of Capped Bust Half Dollars
The Capped Bust half dollar design can be divided into at least 2 categories:
1807 to 1836: Lettered edge, larger dimension (32.5 mm)
1836 to 1839: Reeded edge, smaller dimension (30 mm)
The lettered edge design of 1807 to 1836 include the words FIFTY CENTS OR HALF A DOLLAR.
The reeded edge design of 1836 through 1839 has the same ridges on the edge of those coins as seen on our modern half dollar.
It's possible to divide the Capped Bust half dollar into further categories, especially if accounting for the slight variations in lettered edge characters:
From 1807 to 1814, the lettered edge says FIFTY CENTS OR HALF A DOLLAR.
From 1814 to 1831, a star is added between the words DOLLAR and FIFTY (to divide the end and beginning of the phrase if being read on the edge of the coin from left to right).
From 1832 to 1836, vertical lines are found between each of the words.
Collecting Capped Bust Half Dollars
Capped Bust half dollars are a common inclusion in a 19th-century type set and are commonly collected on their own.
In fact, it's safe to say Capped Bust half dollars have a bit of a following all their own.
Many coin collectors pursue a collection of nothing but Capped Bust half dollars — however, collecting a date set can be a challenge, as many dates are hard to find.
One of the peculiarities of the Capped Bust half dollar series is the large number of varieties found. Virtually every date has at least a couple (and often many more) known variations in the shape of letters or numerals and other minor aspects of the design itself.
Some of these varieties can be very expensive and difficult to obtain.
The New Orleans mint ('O' mintmark) is the only branch mint that produced Capped Bust half dollars.
Back in the day, Capped Bust half dollars represented a significant portion of a person's daily wages. While half dollars did circulate in pocket change, many of them were traded between banks. Therefore, a large number of early half dollars didn't see much circulation — which accounts for why it's still possible to find some Capped Bust half dollar specimens in high grades, including uncirculated grade.

Capped Bust Half Dollar Values
The price of a typical, well-worn Capped Bust half dollar is anywhere from about $60 to $150.
Uncirculated Capped Bust half dollars have values of around $1,200 and up.
Here's a look at some of the scarcer dates and their values:
1807 'Bearded' Liberty: $500
1812 over 1 with large 8: $2,000
1817 over 4: $85,000
1830 with large lettering: $1,200
1836 with reeded edge and '50 CENTS' on the reverse: $950
1839 with small letters on the reverse: $15,000
*Above values are for coins in Good 4 grade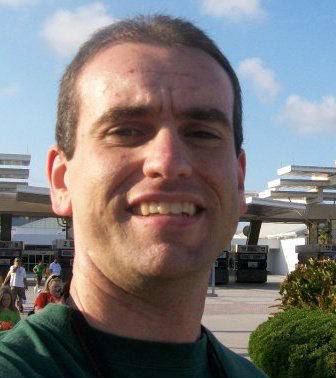 I'm the Coin Editor here at TheFunTimesGuide. My love for coins began when I was 11 years old. I primarily collect and study U.S. coins produced during the 20th century. I'm a member of the American Numismatic Association (ANA) and the Numismatic Literary Guild (NLG) and have won multiple awards from the NLG for my work as a coin journalist. I'm also the editor at the Florida United Numismatists Club (FUN Topics magazine), and author of Images of America: The United States Mint in Philadelphia (a book that explores the colorful history of the Philadelphia Mint). I've contributed hundreds of articles for various coin publications including COINage, The Numismatist, Numismatic News, Coin Dealer Newsletter, Coin Values, and CoinWeek. I've authored nearly 1,000 articles here at The Fun Times Guide to Coins (many of them with over 50K shares), and I welcome your coin questions in the comments below!