This post may contain affiliate links. If you buy thru these links, we may earn a commission at no additional cost to you.
---
The 1973 Eisenhower dollar coin is definitely worth looking for.
While the old Ike silver dollars may have a face value of just one dollar, they are fetching much more than that these days!
So how much is a 1973 Ike dollar coin worth? And how can you tell if you have a rare and valuable 1973 Eisenhower dollar? (One actually sold for over $12,000!)
In this article, you will learn why some 1973 dollar coins are so valuable, and how much yours are worth.
Fun Facts About The 1973 Dollar Coin
The Eisenhower dollar debuted in 1971 to honor president Dwight D. Eisenhower, who served as the nation's commander-in-chief from 1953 until 1961. (He passed away at the age of 78 in 1969.) Ike dollars were struck through 1978,
The president's portrait on the obverse ("heads side") of the coin was designed by Frank Gasparro — who also engraved an adaptation of the Apollo 11 insignia for the reverse ("tails side"). Apollo 11 was the United States space mission that took the first people to the Moon in 1969.
While the Eisenhower dollar itself was issued for general circulation, none of the 1973-dated issues were used as money.
Why not?
By this point in the series, which ran from 1971 through 1978, there were sufficient Ike dollars in supply to handle demands. Also, the large-size dollar coin had proven to be generally unpopular with the public. Therefore, there was not a pressing need to strike more Eisenhower dollar coins for circulation in 1973.
Of course, there were 1973 Eisenhower dollars, so who were they made for?…
They were mostly produced to meet demands from coin collectors:
The Philadelphia Mint and the Denver Mint struck copper-nickel clad examples for uncirculated coin sets — which were sold to directly collectors.
The San Francisco Mint struck copper-nickel clad 1973-S proof Ike dollars for collectors.
The San Francisco Mint also produced 40% silver Eisenhower dollars that were sold in blue packs and brown packs to collectors for a premium.
Is A 1973 Dollar Coin Rare?
While the 1973 Ike dollars were not struck for circulation purposes, they are considered generally common coins in the absolute sense.
However, they are considered scarce in high states of preservation.
In fact, many collectors consider Ike dollars rare in grades higher than Mint State 65 — and the values of some of these Ike dollars (as you'll see below) are outstanding!
What Does The Little Letter On A 1973 Dollar Coin Mean?
The mintmark on a 1973 Eisenhower dollar indicates where it was made:
No mintmark means that your 1973 dollar was made at the Philadelphia Mint, which did not put mintmarks on its Ike dollars.
Mintmarks for coins made at the Denver Mint ("D") and San Francisco Mint ("S") can be found in the same place — above the last two digits of the date and below the neck of Eisenhower's bust.
What Does A 1973 Dollar Coin Weigh?
The weight of a 1973 Ike dollar varies, depending on its composition:
A copper-nickel clad dollar coin has a standard weight of 22.68 grams.
The 40% silver dollar coin tips the scale at 24.59 grams.
Do you have a coin scale? Here are the best scales for weighing U.S. coins. (You might also want to grab a coin magnifier and a copy of the U.S. Coin Grading Standards book to help you determine the value of all your coins.)
How Much Is A 1973 Dollar Coin Worth?
Let's jump into that now.
Here are the values for all of the 1973 Eisenhower dollar coins that were made…
1973 Dollar Coin Value (No Mintmark)
The 1973 dollar coin with no mint letter stamp (aka mintmark) was struck in copper-nickel clad format at the Philadelphia Mint to the tune of 2,000,056 pieces.
All of these were struck for inclusion in mint sets. None were released into circulation to be spent as money.
Here's how much they're worth:
1973-D Dollar Coin Value
The 1973 Eisenhower dollar with a "D" mint mark was struck in copper-nickel clad at the Denver Mint, where 2,000,000 were made.
Like its Philly counterpart, the 1973-D Ike dollar was distributed only in mint sets — none were released into circulation.
Here's how much they're worth:
A 1973-D dollar coin is usually worth $5 to $10 in uncirculated condition.
The most valuable 1973-D dollar coin was graded MS-67 by Professional Coin Grading Service and sold for $12,925 in 2013.
1973-S Proof Dollar Coin Value
The 1973-S proof dollar coin was struck at the San Francisco Mint, which struck 2,760,339 examples for collectors.
Offered only in 1973 proof sets, this copper-nickel clad dollar coin was made using polished blanks that were struck by specially prepared dies on high-tonnage presses to ensure the best strike possible.
Here's how much they're worth:
A 1973-S dollar coin is generally worth $10 to $12.
The most valuable 1973-S dollar coin was graded PR-70 DCAM by Professional Coin Grading Service and hammered for $5,405 in 2015.
1973-S Silver Dollar Coin Value
The 1973-S silver dollar was produced at the San Francisco Mint, where a total of 1,883,140 were made.
These 40% silver coins were sold individually in cellophane and packaged in a blue envelope. These became quite popular with both collectors and investors.
Here's how much they're worth:
A 1973-S silver dollar is generally worth $10 to $15.
The most valuable 1973-S silver dollar coin was graded MS-69 by Professional Coin Grading Service and fetched $5,170 in a 2013 auction.
1973-S Silver Proof Dollar Coin Value
Another kind of 1973-S silver dollar was made in a proof version, as well.
This is similar to the other 1973-S proof dollar mentioned above. However, this one was struck in a 40% silver composition and sold individually in a brown-colored simulated woodgrain box.
The San Francisco Mint struck 1,013,646 examples. Many regard the 1973-S silver proof Ike dollar as the key to the series since it has the lowest mintage of all the regular issues struck.
Here's how much they're worth:
A 1973-S silver proof dollar is worth anywhere from $25 to $40 apiece.
The most valuable 1973-S silver proof dollar was a major error specimen that was double struck and shows not one but two off-center broadstrikes (see below). This amazingly rare 1973 dollar error coin was graded Proof-65 Ultra Cameo by Numismatic Guaranty Company and sold for a whopping $17,250 in 2008.
Rare 1973 Dollar Coin Errors To Look For
There are several kinds of 1973 dollar error and variety coins that you could actually find  in your pocket change!
Here are a few that can bring big bucks:
1973 Off-Center Dollar Coin Error
If you find a 1973 dollar coin that's missing some of its design due to being struck off-center, then you've found a treasure!
An off-center 1973 dollar coin error is a rare bird worth anywhere from $300 to $800, depending on how much of the design is missing and whether or not the date is still fully exhibited. (It's worth more if the date is entirely visible.)
1973 Multiple-Struck Dollar Coin Error
A multiple-strike error is not the same as a doubled die error — which is a coin that was struck by a die whose image was replicated twice at slightly different angles or positions by the hub.
Multiple-strike 1973 dollar coin errors are very rare and can take more than $1,000 apiece.
1973 Broadstrike Dollar Coin Error
A broadstrike is another kind of weird error. This one occurs when the coin is not properly struck in its retaining collar. A broadstrike Ike dollar will usually be wider and thinner than normal and will not have its reeded edge with lines or grooves.
A 1973 broadstrike dollar coin error can sell for $100 to $200.
---
Do you have a 1973 dollar coin? Think there may be something unique about it? Post a picture of your coin in the comments below and I'll try to help!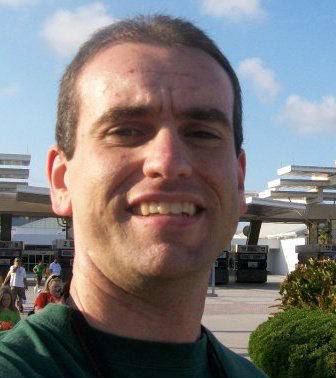 I'm the Coin Editor here at TheFunTimesGuide. My love for coins began when I was 11 years old. I primarily collect and study U.S. coins produced during the 20th century. I'm a member of the American Numismatic Association (ANA) and the Numismatic Literary Guild (NLG) and have won multiple awards from the NLG for my work as a coin journalist. I'm also the editor at the Florida United Numismatists Club (FUN Topics magazine), and author of Images of America: The United States Mint in Philadelphia (a book that explores the colorful history of the Philadelphia Mint). I've contributed hundreds of articles for various coin publications including COINage, The Numismatist, Numismatic News, Coin Dealer Newsletter, Coin Values, and CoinWeek. I've authored nearly 1,000 articles here at The Fun Times Guide to Coins (many of them with over 50K shares), and I welcome your coin questions in the comments below!