This post may contain affiliate links. If you buy thru these links, we may earn a commission at no additional cost to you.
---
Want to know if your 1972 Eisenhower silver dollar is worth more than face value?
Here's the good news: It is! All 1972 Ike dollars are worth at least a little more than $1.
How much more?
Well, here's the even better news… Some 1972 Eisenhower silver dollars are worth hundreds and even thousands of dollars!
So, how can you tell if you've got one of the rare and valuable 1972 Eisenhower silver dollars?
Here's how…
Fun Facts About 1972 Eisenhower Silver Dollars
The Eisenhower dollar honors one of America's greatest World War II generals and presidents, Dwight D. Eisenhower. The obverse (head's side) design by U.S. Mint Chief Engraver Frank Gasparro captures a portrait of Eisenhower, who passed away at the age of 78 in 1969.
Those who remember 1969 will also recall another major news headline from the year — the landing of the first men on the moon. Astronauts Neil Armstrong, Buzz Aldrin, and Michael Collins journeyed to the lunar satellite by way of Apollo 11, whose mission insignia, designed by Collins and James Cooper, appears on the reverse (tail's side) of the Ike dollar in a slightly modified form.
Many folks who refer to Eisenhower dollar coins tend to call them "silver dollars" — which is the popular nickname used for describing large U.S. coins denominated at $1.
However, most Eisenhower dollars minted (and virtually all that will ever been encountered in pocket change) are made from copper-nickel clad. In fact, the Eisenhower dollar (minted from 1971 through 1978) became the largest copper-nickel clad coin the U.S. Mint ever struck!
Some 1972 Eisenhower dollar coins really are silver dollars, in that they were struck in a 40% silver composition. However, the U.S. Mint issued these special 1972 silver dollars to coin collectors in special packaging — and very few ever reached circulation.
Chances are any 1972 Ike dollars that you have are made from copper-nickel clad. If you happen to have a 1972 silver dollar, it will have a tiny "S" mintmark (representing the San Francisco Mint) above the date and under the head of Eisenhower on the obverse.
If your 1972 Eisenhower dollar does NOT have any mintmark at all or if it has a "D" mint mark, then it is a copper-nickel clad version from either the Philadelphia Mint (which put no mintmark on Ike dollars) or the Denver Mint (which puts the "D" mintmark on its coins).
Following are the values for all forms of 1972 Eisenhower dollar coins…
1972 Ike Dollar Types
The 1972 Eisenhower dollar from the Philadelphia Mint does not bear a mintmark and was struck to the tune of 75,890,000 pieces.
There are three different types of 1972 Ike dollars from the Philly Mint. Each of the three types is distinguished by the details in the image of the Earth that appear on the reverse of the coin.
Let's delve into what the three types of 1972 dollar coins are and how much they're worth…
1972 Type I Dollar Coin Value
One of the most common types of 1972 Ike dollars is the Type I, which is notable for its stubby geographical representation of Florida and blobby Cuba just below that:
1972 Type II Dollar Coin Value
The rarest of the 1972 dollar coins is the Type II — which shows flatter, nearly indistinguishable islands south of Florida. Also, Florida itself is pointier in form than as seen on the Type I and Type III varieties:
Estimates vary on how many Type II dollars were made, but the consensus is that just one reverse die struck the coin. Professional Coin Grading Service says that perhaps fewer than 500,000 exist — making it many times scarcer than either of the other two dollar-coin varieties from the Philadelphia Mint that year.
Many consider the relatively rare 1972 Type II dollar the key to the series — and it's one of the pricier Eisenhower dollar coins out there.
1972 Type III Dollar Coin Value
The most common and most geographically accurate of the three 1972 Philadelphia dollar coins shows a more dynamic Florida, elongated Cuba, defined Jamaica, and a clear Haiti and Dominican Republic:
---
1972-D Dollar Coin Value
The 1972-D Ike dollar struck at the Denver Mint has a "D" mintmark and is quite common — 92,548,511 were struck. This is one of the most frequently encountered Eisenhower dollar coins.
1972-S Dollar Coin Value
The U.S. Mint struck two kinds of special 40% silver 1972 Eisenhower dollars for coin collectors and sold them individually:
All 1972-S silver dollars were made at the San Francisco Mint, and they have an "S" mintmark.
NO Ike dollars were included in 1972 mint sets or proof sets.
IMPORTANT: Do You Know The Grade Of Your Dollar Coin?
To determine the true value of your Eisenhower dollar coin, you first need to know what condition (or grade) your coin is in.
Grab a coin magnifier and a copy of the U.S. Coin Grading Standards book. Then, watch this video to see how to grade coins yourself at home:
---
A List Of 1972 Eisenhower Dollar Errors To Look For
There are several kinds of rare and valuable 1972 dollar coins with errors and varieties, making them worth much more than face value.
Here are the most popular Eisenhower dollar errors and what they're worth: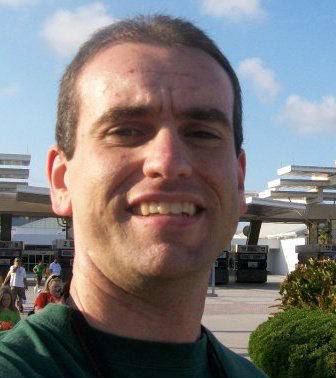 I'm the Coin Editor here at TheFunTimesGuide. My love for coins began when I was 11 years old. I primarily collect and study U.S. coins produced during the 20th century. I'm a member of the American Numismatic Association (ANA) and the Numismatic Literary Guild (NLG) and have won multiple awards from the NLG for my work as a coin journalist. I'm also the editor at the Florida United Numismatists Club (FUN Topics magazine), and author of Images of America: The United States Mint in Philadelphia (a book that explores the colorful history of the Philadelphia Mint). I've contributed hundreds of articles for various coin publications including COINage, The Numismatist, Numismatic News, Coin Dealer Newsletter, Coin Values, and CoinWeek. I've authored nearly 1,000 articles here at The Fun Times Guide to Coins (many of them with over 50K shares), and I welcome your coin questions in the comments below!