Looking for a 1965 mint set?
You may need to modify your goal…
You see, the United States Mint didn't make mint sets in 1965 — at least not the type of mint set we're used to seeing.
In 1965, 1966, and 1967, the United States Mint made special mint sets. Special mint sets (or SMS) contain one coin of each denomination in proof-like condition.
Because mintmarks were not included on U.S. coins during 1965, '66, and '67, the 5 coins in these special mint sets are the only ones you'll need to complete a collection of U.S. coins from those years.
Incidentally, 1965 was the first year of copper-nickel clad coinage in the United States.
A 1965 special mint set is worth $6 to $8.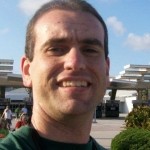 I'm a roller coaster junkie, a weather enthusiast, a frequent traveler, and a numismatist. My love for coins began when I was 11 years old. I primarily collect and study U.S. coins produced during the 20th century. I'm a member of the American Numismatic Association (ANA) and the Numismatic Literary Guild (NLG). I've also been studying meteorology and watching weather patterns for years. I enjoy sharing little-known facts and fun stuff about coins, weather, travel, health, food, and living green… on a budget.
...