---
In writing about our personal experiences, we sometimes mention products or services that we use or recommend. This page may contain affiliate links for which we receive a commission.
If you've found a 1948 penny and want to know its value, then you've come to the right place!
Today I'm going to talk about 1948 wheat pennies, including:
How much a 1948-S penny, a 1948-D penny, and a 1948 penny with no mintmark are worth
The most valuable 1948 penny
How many 1948 pennies were made
Which 1948 pennies are rare
1948 error pennies to look for — including doubled die pennies
1948 Penny Value
So… what's your 1948 penny worth?
Probably not as much as you had hoped, but it's definitely worth more than face value! A typical 1948 wheat cent with moderate to heavy wear (which pretty much describes most old pennies you'll find in pocket change) is worth 3 to 5 cents.
That's the average value for any old 1948 wheat penny you'll find in circulation — including a 1948-D penny from the Denver Mint and a 1948-S penny that was made in San Francisco.
TIP: If you see a 1948 wheat penny without a mintmark (that little letter under the date), then it was made at the Philadelphia Mint.
However, some 1948 pennies are worth much more. A 1948 wheat penny that is well-preserved, say in "mint" condition (or what coin collectors call uncirculated or mint state), can be worth 75 cents to $5… or more.
In fact, the most valuable 1948 penny was sold in 2012 for $10,350. This nearly perfect penny was graded Mint State 67 "Red" by Professional Coin Grading Service and encapsulated in a certified plastic "slab."
NOTE: Slabbed coins are traded by collectors and won't be found in circulation.
How Many 1948 Wheat Pennies Were Made?
Here's a breakdown on how many 1948 pennies were struck at the Philadelphia, Denver, and San Francisco Mints:
1948 penny — 317,570,000 minted
1948-D penny — 172,637,500 minted
1948-S penny — 81,735,000 minted
*These mintage figures are for business-strike pennies. The United States Mint did not strike proof coins for collectors in 1948.
Rare 1948 Pennies
As the production figures above suggest, 1948 pennies aren't really rare.
You might not see many of them in pocket change, but there are still millions sitting around in collections and hoards.
So, a 1948 penny is not a rare coin — but there are some unusual 1948 pennies that are scarcer than the typical 1948 Lincoln wheat cent!
Collectors of error coins and varieties will be glad to know that there are several 1948 doubled die pennies to look for:
There are also other types of 1948 penny oddities to look for, including:
What Else Happened When Your 1948 Penny Was Made?
The year 1948 was a busy time! Not only were 1948 pennies being struck by the US Mint, but these events were also happening:
Incumbent Democratic President Harry S. Truman won an upset election against New York's Republican Governor Thomas E. Dewey, going on to serve in the White House until 1953.
Mahatma Gandhi, India's iconic independence activist, was assassinated in New Delhi by Hindu nationalist Nathuram Godse.
Israel was declared as an independent state in the Middle East.
The World Health Organization (WHO) was established to help guide nations around the globe on matters of individual and community wellness.
The first Polaroid cameras went on sale in Boston for $89.75 — roughly 225 times the nation's then-minimum wage of 40 cents!
The Soviet Union closed off Berlin to the West, prompting airlifts of food and water to help refugees — many of whom were still reeling from the devastation left behind from World War II, which ended in 1945.
The "Big Bang" theory of universal creation was first proposed.
The bikini became one of the top fashions for women — remaining a mainstay on beaches (and by the pool) around the world.
Top movies of 1948 included MacBeth with Orson Welles, The Naked City, Oliver Twist, and Hamlet.
Many entertaining programs were hitting the small screen on the recently introduced TV in 1948, including "Meet the Press," "Howdy Doody," "Toast of the Town," and "Philco TV Playhouse."
Popular songs of 1948 were "Buttons and Bows" by Dinah Shore, "Nature Boy" by Nat King Cole, and "Baby Face" by Art Mooney.
More Info About Old Pennies
In addition to the links I've included above, here are some of our other articles about old pennies that are valuable: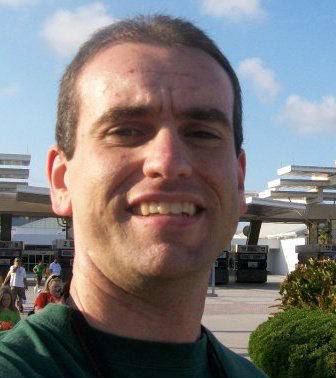 My love for coins began when I was 11 years old. I primarily collect and study U.S. coins produced during the 20th century. I'm a member of the American Numismatic Association (ANA) and the Numismatic Literary Guild (NLG) and have won multiple awards from the NLG for my work as a coin journalist. I'm also the editor at CDN Publishing (a trusted source for the price of U.S. rare coins), editor at the Florida United Numismatists Club (FUN Topics magazine), and author of Images of America: The United States Mint in Philadelphia (a book that explores the colorful history of the Philadelphia Mint). I've contributed hundreds of articles for various coin publications including COINage, The Numismatist, Numismatic News, Coin Dealer Newsletter, Coin Values, and CoinWeek. I've also authored nearly 1,000 articles here at The Fun Times Guide to Coins — and I welcome your coin questions in the comments below!