The 1936 proof set is the parent of all modern United States proof sets.
After a 2-decade break of making proof coins, the U.S. Mint resumed making proof coins.
Featuring mirror-like surfaces, the coins in the 1936 proof set resemble the type of high quality we have come to expect from the U.S. Mint.
The 1936 proof set features:
Lincoln wheat cent
Buffalo nickel
Mercury dime
Washington quarter
Walking Liberty half dollar
What a neat variety of designs, huh? That's a selection straight out of the golden era of 20th-century coin designs, if you ask me.
A 1936 proof set cost just $1.89 to buy directly from the U.S. Mint back in the day. Not so anymore… That same 1936 proof set is valued at over $7,000 today!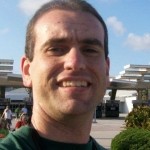 I'm a roller coaster junkie, a weather enthusiast, a frequent traveler, and a numismatist. My love for coins began when I was 11 years old. I primarily collect and study U.S. coins produced during the 20th century. I'm a member of the American Numismatic Association (ANA) and the Numismatic Literary Guild (NLG). I've also been studying meteorology and watching weather patterns for years. I enjoy sharing little-known facts and fun stuff about coins, weather, travel, health, food, and living green… on a budget.
...