---
We write about products and services that we use. This page may contain affiliate links for which we receive a commission.
---
Found a 1917 penny and want to know what it's worth?
Whether you've got a single 1917 Lincoln cent or many 1917 wheat pennies, you've come to the right place to find the current 1917 penny value today!
Below, you'll find these fun facts about your 1917 wheat penny:
How much 1917 pennies with errors are worth.
Which 1917 pennies are rare.
How many 1917 Lincoln cents were made.
Who designed the Lincoln penny.
Plus, other fun trivia about the 1917 penny.
Today's 1917 Penny Value
If you've found one or more 1917 Lincoln cents in your loose change and you're wondering how much they're worth, here's a rundown on values for 1917 wheat pennies.
Which one do you have?…
1917 penny with no mintmark — A 1917 Lincoln cent with no mintmark on the obverse (heads side) was made at the Philadelphia Mint. These are worth about 10 to 50 cents in well-worn circulated condition. A typical uncirculated example with chocolate brown color is worth between $20 and $120, depending on grade. Lustrous examples with vibrant original red color can run as high as $10,000 or more.
1917-D penny — A 1917-D wheat cent with "D" mintmark from the Denver Mint is worth between $1 and $7 in well-worn circulated condition. A typical chocolate-brown mint state piece is worth between $100 and $300, and a specimen with original reddish surfaces worth as much as $6,000.
1917-S penny — A 1917-S wheat cent with an "S" mintmark from the San Francisco Mint is worth between $1 and $5 in circulated condition. A typical uncirculated example is worth $125 and $300 with original chocolate brown color. A gem red specimen trades as high as $4,500… or even more!
*Values listed above are for 1917 Lincoln cents with no signs of damage — including cleanings, holes, bends, heavy nicks, or other types of problems.
A List Of 1917 Wheat Penny Errors
There are several kinds of 1917 wheat penny errors — including the 1917 doubled die penny that is worth a huge sum of money.
These are some of the rare and valuable 1917 error pennies:
Fun Facts About 1917 Pennies
The Lincoln cent is one of America's most favorite coins. Here are some cool facts about the 1917 wheat penny and other old Lincoln pennies…
#1 – What's the most valuable 1917 wheat penny?
The 1917 doubled die penny takes the top spot — with an MS-66 Red selling at a 2007 auction for $48,300. The most valuable non-error 1917 Lincoln cent sold is a 1917 Philadelphia Mint specimen in MS-68 Red that traded for $38,813 in 2006.
#2 – How many 1917 pennies were struck?
Hundreds of millions of 1917 Lincoln wheat cents were made. Here's a breakdown by U.S. Mint facility:
1917 no mintmark penny (Philadelphia Mint) — 196,429,785 minted
1917-D penny (Denver Mint) — 55,120,000
1917-S penny (San Francisco Mint) — 32,620,000
#3 – Who designed the Lincoln cent?
Notable sculptor Victor David Brenner designed the Lincoln cent in 1909. His original reverse (tails side) design includes wheat stalks symbolizing national prosperity — which was replaced by the Lincoln Memorial cent in 1959. His initial (VDB) are seen on the earliest 1909 Lincoln cents under the wheat stalks. However, they were removed from there a few weeks after the first 1909 Lincoln pennies were issued. His VDB initials reappeared under Lincoln's shoulder in 1918.
What Else Happened When Your 1917 Wheat Penny Was Made?
There was a lot happening when 1917 pennies were rolling off the presses at the United States Mint, including:
The U.S. declared war on Germany, and the first U.S. combat troops arrived in France as American entered World War I.
A worldwide flu epidemic killed 20 million people around the globe — including 500,000 in the United States.
The famous "I Want You" poster by James Montgomery Flagg depicting Uncle Sam debuted, compelling thousands of Americans to enlist for World War I service.
A major civil rights march in New York City drew more than 10,000 African Americans protesting racial discrimination.
Actors Charlie Chaplin and Mary Pickford were among the big movie stars of the day. Pickford starred in pictures such as "Rebecca of Sunnybrook Farm" and "A Poor Little Rich Girl." And Chaplin headlined "Easy Street" and "The Immigrant."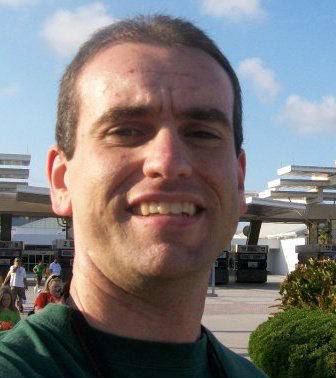 I'm the Coin Editor here at TheFunTimesGuide. My love for coins began when I was 11 years old. I primarily collect and study U.S. coins produced during the 20th century. I'm a member of the American Numismatic Association (ANA) and the Numismatic Literary Guild (NLG) and have won multiple awards from the NLG for my work as a coin journalist. I'm also the editor at CDN Publishing (a trusted source for the price of U.S. rare coins), editor at the Florida United Numismatists Club (FUN Topics magazine), and author of Images of America: The United States Mint in Philadelphia (a book that explores the colorful history of the Philadelphia Mint). I've contributed hundreds of articles for various coin publications including COINage, The Numismatist, Numismatic News, Coin Dealer Newsletter, Coin Values, and CoinWeek. I've also authored nearly 1,000 articles here at The Fun Times Guide to Coins (many of them with over 50K shares), and I welcome your coin questions in the comments below!