This post may contain affiliate links. If you buy thru these links, we may earn a commission at no additional cost to you.
---
So many folks enjoy looking for rare and valuable coins worth money in circulation.
But have you ever thought about spending them?
Before you think I'm crazy, please bear with me for a few moments…
I've got some very good reasons why it might actually pay to drop some of your collectible coins into circulation!
(HINT: When you spend rare coins, future coin collectors are often born.)
New Coin Collectors Are Born Every Day
There are many ways that new collectors find their way into the hobby…
Some are inspired to collect coins upon the discovery of an error or variety coin — such as an off-center strike or doubled die.
Others come into the hobby by way of finding a rare coin — like a 1909-S VDB penny.
Personally, I started my numismatic journey after finding a 1941 Lincoln Wheat penny in my allowance change back in 1992.
How did that penny get into my hands anyway?
It's challenging to venture a guess on its backstory. It's surely possible it had been circulating for the 51 years from its inception up to the point that it landed in my 11-year-old hands. But it's also plausible someone may have intentionally spent that coin with the hopes that someone would pluck it out of circulation and begin a journey in numismatics — which became a major part of my career as an adult.
It's with hopes for similar outcomes that many people in the hobby of coin collecting intentionally drop some rare and valuable coins in circulation — with wishes that these coins are found by people who will appreciate them and possibly begin their own adventures in coin collecting!
Some Of The Rare Coins That I've Spent
I've been searching my pocket change since the day I realized that there are rare and valuable coins to be found in daily commerce.
You best believe I do my best to search for and keep any unusual or old coins of value that I happen to find. But I also make it a point to spend some, too!
I love using coins that most people don't expect to find everyday — and perhaps don't even know about!
Some of the rare, old, valuable, or unusual coins I've spent in circulation are:
None of these coins are worth tons of money. Nor are they the rarest coins on the block. But any of them would certainly make an unusual find for the typical American who isn't used to seeing old coins, half dollars, or dollar coins in their pocket change!
Rare 1909-S VDB Penny Worth $1,000+ Spent In Circulation
Some coin dealers, coin collectors, and others have spent really rare and valuable coins in circulation.
Consider what famous coin book author Scott Travers did in 2006…
As a promotional effort for National Coin Week, Travers spent a 1909-S VDB Lincoln penny worth $1,000 for a bottle of water he bought at a street vendor in New York City.
The event played out on live television and inspired countless collectors to try looking for that rare and valuable penny worth four figures!
I remember officials with the coin club that hosted the first coin show I ever attended in 1993 did a similar thing that year — spending a 1909-S VDB penny in circulation.
I never did find it… Perhaps someone else did though!
There are many other famously rare coins that have been spent in circulation — including 1909 Indian Head pennies, 1914-D Lincoln pennies, 1932-D and 1932-S Washington quarters, and many others.
More Clever Ways That Rare Coins Are Spent
A bevy of rare coins have entered circulation in recent years thanks to the coordinated efforts of coin dealers and coin collectors who have united to spend valuable coins in everyday transactions.
The Great American Coin Hunt in 2019 was one such initiative aimed at putting unusual, interesting, and rare coins back in commerce. It was a wildly successful project staged by coin dealers who belong to Roundtable Trading. The Great American Coin Hunt saw coin dealers hiding rare coins on grocery store shelves, park statues, and other places where the numismatic novelties might be found.
The same group later hosted Coins4Christmas and FreeCoinDay — which launched in December 2021 and encouraged coin dealers to spend valuable coins in circulation as well as give free collectible coins to customers who visited their coin shops.
There are many coin dealers who do their own thing to encourage people to become coin collectors — with many of these folks giving free coins to young kids.
This is a gesture that I was the grateful recipient of in my youth, when the first coin dealer I ever encountered (one who I still buy coins from and sell coins to today) gave me some inexpensive foreign coins to help pique my interest in the hobby.
At the first coin show I ever went to I received a free 1993 American Silver Eagle and an 1882 Shield nickel. WOW!
Philanthropy In Coin Collecting
There is perhaps no better way to spark the interest of a new hobbyist than by finding a valuable coin in pocket change.
There are many ways that people can give back to the community through the hobby of coin collecting.
Educating others, inspiring new collectors to join the hobby, helping young coin dealers enter the business, encouraging others to join the numismatic fold… Those are just some of the things we can do in the hobby to spread the joy to others and enrich lives.
Another method of building goodwill in the numismatic community and beyond is to share the wealth with others — and dropping rare coins into circulation is a fun way to do that.
Spending rare coins of any value is a gift that can keep on giving. As collectors find their way into the hobby — no matter how they do so — it only further ensures the future growth and good health of numismatics.
Spending a rare coin in circulation with the hope that it falls into the hands of a new collector is much like casting an acorn upon the ground. It may take root, and if it does there could someday stand a mighty oak that will surely one day spawn seedlings of its own!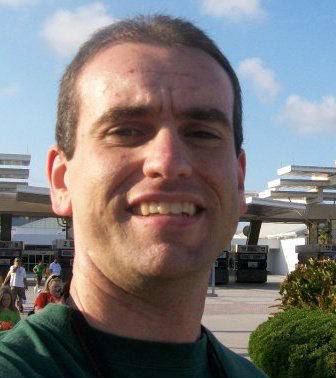 I'm the Coin Editor here at TheFunTimesGuide. My love for coins began when I was 11 years old. I primarily collect and study U.S. coins produced during the 20th century. I'm a member of the American Numismatic Association (ANA) and the Numismatic Literary Guild (NLG) and have won multiple awards from the NLG for my work as a coin journalist. I'm also the editor at the Florida United Numismatists Club (FUN Topics magazine), and author of Images of America: The United States Mint in Philadelphia (a book that explores the colorful history of the Philadelphia Mint). I've contributed hundreds of articles for various coin publications including COINage, The Numismatist, Numismatic News, Coin Dealer Newsletter, Coin Values, and CoinWeek. I've authored nearly 1,000 articles here at The Fun Times Guide to Coins (many of them with over 50K shares), and I welcome your coin questions in the comments below!