This post may contain affiliate links. If you buy thru these links, we may earn a commission at no additional cost to you.
---
How much do you know about melting copper pennies?
Lincoln pennies that were struck between 1959 and 1982 contain a 95% copper composition and are still readily available at face value in pocket change.
Considering the value of copper right now, is it illegal to melt pennies for copper?
With bullion prices rising, it's something that a lot of folks are wondering about — especially:
Those who are stockpiling bullion due to fears of national or international emergencies
Stackers who are trying to make money off precious metals
Those who are wanting to acquire copper for their own personal art or sculpting projects
Pre-1982 U.S. Pennies Are Valuable!
Now, some folks might be thinking, "Gee, is it really worth the effort to melt pennies for their copper value?"
Well, if you're talking about pennies made since late 1982… the answer is NO. The U.S. Mint transitioned to a copper-coated zinc composition for the one-cent cent coin during 1982 that effectively renders all circulating Lincoln cents made since then as 97.5% zinc — and these aren't really worth much over face value, if at all.
But check out what a pre-1983 copper penny is worth and you'll see why some people might feel compelled to go the extra mile in scrapping these older pennies for their copper:
As of this writing, any standard-weight pre-1982 Lincoln Memorial penny is worth about 3 cents in copper.
This is also the case for all 1982-dated Lincoln pennies with the traditional bronze composition.
TIP: A penny's composition is something that can be discovered by weighing the coin. A bronze Lincoln Memorial penny weighs around 3.11 grams, while a zinc-based Lincoln cent tips the scales at just 2.5 grams. You would only need a basic digital scale that measures down to the tenth of a gram for deciphering measurements rounding to 2.5 or 3.1 grams, and a scale detecting hundredths of a gram if you want more precise weight readouts.
Why Melting Pennies Is Illegal In The U.S.
There was a time when it was not illegal to melt pennies in the United States.
However, this changed in December 2006 — when the U.S. Mint made it illegal to melt both pennies and nickels. (Yes, nickels are also worth more than face value for their metal.)
Why is melting pennies illegal?
Because melting pennies (and nickels) en masse could deplete the United States economy of its small coinage — causing a major coin shortage. It would also be quite costly for the government — and perhaps even futile for the U.S. government to try replacing the missing coins with more.
It makes no sense for the U.S. Mint to try playing catchup with potentially millions of smelters picking away at the nation's supply of pennies. Just as fast as they'd be making new ones, folks would be melting other older ones. It would be a cost-prohibitive and infeasible prospect for the U.S. Mint.
So, it's pretty clear as to why the government has come down hard with laws against melting pennies and nickels in the United States.
Is It Illegal To Melt U.S. Pennies In Another Country?
What about sending off a bunch of U.S. pennies to another country where it's legal to melt them there?
Not so fast! The U.S. law that bans the melting of pennies and nickels also forbids taking more than $5 in face value in pennies and nickels beyond the nation's borders.
The U.S. Mint says, "Individuals may ship up to $100 in these coins out of the country in any one shipment for legitimate coinage and numismatic purposes."
Pretty much what all this is means is don't even think about skirting the law!
"But they won't catch me!" rebels someone in the back aisle…
The U.S. government can and all but assuredly will. If unusually large or frequent bank orders of pennies and nickels don't tip off authorities, suspicious and unauthorized movements of coins or high concentrations of (potentially dangerous) fumes emanating from one's property undoes the whole illegal scheme.
There are plenty of anonymous tipsters, too – even ones who an illegal smelter might never suspect. So, yeah… No. It's illegal and not worth it. A conviction for melting pennies and/or nickels can come with 5 years in prison and $10,000 in fines.
Kinda makes that few bucks you might snatch from melting copper pennies not really worth it, huh? Didn't think so.
Melting Copper Pennies Isn't Worth It
There's really no incentive to melt down copper pennies — not with:
The large amount of coins you would need to make this profitable; and
The steep penalties you would pay if you get caught.
Why… Just imagine the type of equipment you would need for melting pennies! Not to mention the cost of buying all that stuff.
If you're even able to get it, you could wind up paying a fortune just to buy the proper smelting equipment that you would need to melt down your pennies and separate the copper from the zinc and other base metals or impurities you're going to find floating around in that melted penny swill.
It's way too much to think about – and certainly bites a lot more off than just about anyone reading this could chew.
Why Are Copper Pennies So Valuable Then?
So, why then does there seem to be a premium being paid for bronze Lincoln pennies if they can't be legally melted?
FYI: Bronze is a copper-based alloy that typically consists of approximately 88% copper and 12% tin.
Much of the premium in these trades is built on speculation that:
Maybe, one day it could become legal to melt pennies.
Copper prices could rise so high that there will be plenty of monetary incentive to trade bronze pennies in barter-style deals worth way more than one cent.
There are actually many perfectly legal and feasible reasons — beyond sheer collector value or future melt potential — as to why someone would pay more than one cent to buy a bronze penny.
Whatever you do, just don't melt those pennies!
Why not collect valuable pennies instead?
---
More Info About U.S. Pennies
In addition to the links provided above, following are some of our best article about pennies:
Like this post? Save it to read again later… or share with others on Pinterest!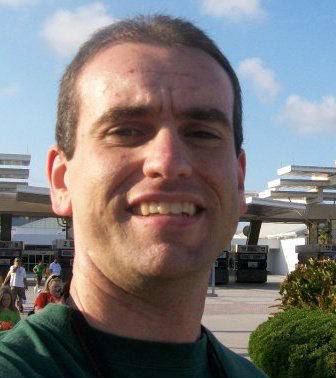 I'm the Coin Editor here at TheFunTimesGuide. My love for coins began when I was 11 years old. I primarily collect and study U.S. coins produced during the 20th century. I'm a member of the American Numismatic Association (ANA) and the Numismatic Literary Guild (NLG) and have won multiple awards from the NLG for my work as a coin journalist. I'm also the editor at the Florida United Numismatists Club (FUN Topics magazine), and author of Images of America: The United States Mint in Philadelphia (a book that explores the colorful history of the Philadelphia Mint). I've contributed hundreds of articles for various coin publications including COINage, The Numismatist, Numismatic News, Coin Dealer Newsletter, Coin Values, and CoinWeek. I've authored nearly 1,000 articles here at The Fun Times Guide to Coins (many of them with over 50K shares), and I welcome your coin questions in the comments below!