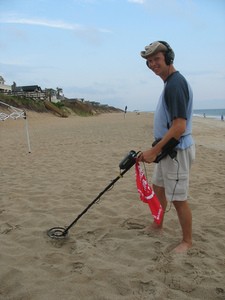 Want to find treasure?
Head to Coin Beach Delaware, where many Irish and English pennies and halfpennies turn up on a relatively frequent basis!
The story behind the coins? They were on a ship that was en route from Ireland in 1785. When the ship crashed only yards from the shore (killing dozens of people), 400 barrels of coins poured out. They're still found on Coin Beach today.
Coin Beach is located right near Delaware Seashore State Park, only a few miles south of Rehoboth Beach.
...