This post may contain affiliate links. If you buy thru these links, we may earn a commission at no additional cost to you.
---
Have a 1971 Eisenhower silver dollar coin and want to know its value?
How much can you really get for your 1971 Ike dollars today?
Some 1971 silver dollars are worth only a little more than their face value, while others are worth thousands of dollars.
Here's how to tell the rare and valuable 1971 silver dollars apart from the ones that are worth a little more than dollar…
1971 Eisenhower Dollar Coin Facts
1971 Eisenhower dollars opened a unique chapter in numismatic history!
When the 1971 Eisenhower dollar coins rolled off the presses at the United States Mint, they became the first dollar coins officially struck and released for circulation since 1935 — when the last Peace dollars were made.
The Eisenhower dollar pays tribute to Dwight D. Eisenhower, who served as the 34th United States president from 1953 through 1961 and died in 1969 at the age of 78.
The heads side (obverse) of the Eisenhower dollar was designed by Frank Gasparro, whose Lincoln Memorial motif was seen on the tails side (reverse) of the penny from 1959 through 2008.
The reverse of the Eisenhower dollar contains a slightly modified version of the Apollo 11 insignia, which was designed by astronaut Michael Collins and artist James Cooper.
Eisenhower dollars are commonly referred to as silver dollars by many, but the fact is that relatively few of these coins contain any actual silver.
All of the 1971 dollar coins that were produced for circulation were struck from copper-nickel clad planchets, while only a small number made for collectors are silver coins.
In the most general sense:
If your 1971 Eisenhower dollar has either no mintmark or a "D" mintmark above the date… then it's made from copper-nickel clad.
If you see an "S" mintmark above the date… then it's a 40% silver dollar.
We're going to dive deeper into the distinguishing marks of the copper-nickel clad versus silver dollars below and talk about 1971 dollar coin values below.
1971 No Mintmark Clad Dollar Coin Value
The 1971 clad dollars were struck at the Philadelphia Mint and don't contain any mintmark.
Struck to the tune of 47,799,000 pieces, the 1971 dollar has a copper-nickel clad composition and is a base-metal coin. Therefore, it is technically not a 1971 silver dollar — just a very large coin with the denomination of one dollar.
Interestingly, the Eisenhower dollars (which measure 38.1 millimeters in diameter) are just as wide as the classic silver dollars of yesteryear. The Ike dollar also was the largest copper-nickel clad coin the U.S. Mint ever produced.
Circulated specimens are worth about $1, while uncirculated examples sell for $5 to $10.
The record price for a 1971 Eisenhower dollar coin is much higher than that! One specimen graded MS66+ by Professional Coin Grading Service sold for $10,281.25 in 2014.
Why do uncirculated clad Eisenhower dollar coins sell for so much?
It's because so many of these big, heavy coins weren't handled very well when they were struck. They were shipped to banks, stores, and other places around the country in large bags — clanging around and hitting each other all the way. Therefore, the vast majority of circulating clad Eisenhower dollar coins have many nicks and scratches, with few of these coins ever truly grading MS65. They are rare coins in a grade of MS66 or better.
1971-D Clad Dollar Coin Value
The Denver Mint struck 68,587,424 clad dollars in 1971, and these contain a "D" mintmark above the date.
If you have a 1971-D dollar coin, it's made from copper-nickel clad and thus isn't truly a silver dollar. But it's still worth more than face value — even in circulated condition.
Worn 1971-D dollars are worth about $1. A typical uncirculated 1971-D dollar fetches $5 to $10.
The most valuable 1971-D dollar coin was graded MS68 by Numismatic Guaranty Corporation and sold for $8,225 in 2020.
1971-S Uncirculated Silver Dollar Coin Value
All 1971-S dollar coins contain silver — regardless of whether they're uncirculated or proof. The 40% silver composition of the 1971-S dollars is valued by both coin collectors and bullion investors!
A total of 6,868,530 of the uncirculated 1971-S silver dollars were produced at the San Francisco Mint and contain an "S" mintmark.
These coins were sold to collectors in pliable cellophane packages placed within blue outer envelopes. That's why the uncirculated 1971-S dollars are often dubbed "Blue Pack" Ikes by some collectors.
A typical 1971-S uncirculated silver dollar trades for $9 to $15.
The most valuable 1971-S uncirculated silver dollar was graded MS68 by Professional Coin Grading Service and realized $6,900 in a 2012 auction.
1971-S Proof Silver Dollar Coin Value
1971-S proof silver dollars were struck at the San Francisco Mint using polished blanks that were struck twice by specially prepared dies on high-tonnage presses.
A total of 4,265,234 of these proofs were struck, and they were sold to collectors in large plastic display cases shipped in brown, simulated woodgrain cardboard boxes. That's why many collectors refer to these as "Brown Pack" Ikes.
Most 1971-S proof silver dollars fetch $9 to $15 each.
The record price for a 1971-S proof silver dollar goes to a specimen graded by Professional Coin Grading Service PR70DCAM. The coin sold for $13,800 in 2007.
IMPORTANT: Do You Know The Grade Of Your Dollar Coin?
To determine the true value of your 1971 dollar coin, you first need to know what condition (or grade) your coin is in.
Grab a coin magnifier and a copy of the U.S. Coin Grading Standards book. Then, watch this video to see how to grade coins yourself at home:
---
A Valuable 1971 Dollar Coin Error
Want a cool 1971 dollar coin error with a cute name?
Check out the 1971-D Friendly Eagle dollar — a variety that occurred when the brow line over the eagle's steely eyes was all but obliterated on an aging modified die.
You're probably wondering how to tell a 1971 Friendly Eagle Eisenhower dollar apart from a regular one with light wear.
Here are some other diagnostics to look for that only the Friendly Eagle variety should have:
A rounder planet Earth on the reverse than seen on other 1971-D Eisenhower dollars
Caribbean islands that appear to form a chain
A broader Gulf of Mexico with rounded northern Gulf shoreline
Two debris flow lines within the Moon crater as seen between the letters "N" and "E" in the word "ONE"
How much is this intriguing 1971-D dollar error coin worth?
Circulated specimens tend to take $20 to $30, while uncirculated pieces notch around $50. Of course, condition is such a large factor when it comes to coin values, and some in the high grade of MS66 have commanded more than $500.
---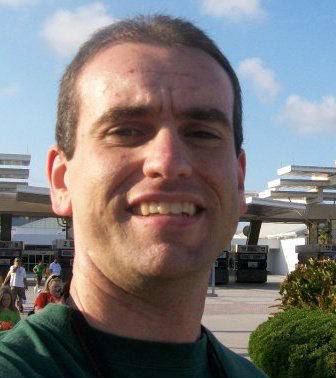 I'm the Coin Editor here at TheFunTimesGuide. My love for coins began when I was 11 years old. I primarily collect and study U.S. coins produced during the 20th century. I'm a member of the American Numismatic Association (ANA) and the Numismatic Literary Guild (NLG) and have won multiple awards from the NLG for my work as a coin journalist. I'm also the editor at the Florida United Numismatists Club (FUN Topics magazine), and author of Images of America: The United States Mint in Philadelphia (a book that explores the colorful history of the Philadelphia Mint). I've contributed hundreds of articles for various coin publications including COINage, The Numismatist, Numismatic News, Coin Dealer Newsletter, Coin Values, and CoinWeek. I've authored nearly 1,000 articles here at The Fun Times Guide to Coins (many of them with over 50K shares), and I welcome your coin questions in the comments below!