---
This page may contain affiliate links. In addition to sharing our personal experiences, we often write about products and services that we use ourselves or that we believe would be a helpful resource for you. To support our work, and remain a free website, we receive a commission from some of the links we share.
The United States is full of old, historic landmarks which draw millions of tourists, history buffs, and fans of Americana every year.
These landmarks dot the nation, and they also can be found on many U.S. coins.
Following are a few of the many U.S. coins on which you can find designs of some of our country's most beloved and recognized landmarks.
Lincoln Memorial On U.S. Cents
The Lincoln Memorial cent, which was struck from 1959 to 2008, is one of the most iconic of the American landmarks on coins.
The Lincoln Memorial (which opened in 1922) has been the backdrop for a number of events held in Washington D.C. over the decades and continues to be a favorite stop for tourists who visit the Mall.
Lincoln Memorial cents were last struck in 2008, but billions survive in circulation. Obtaining pristine uncirculated or proof examples of the Lincoln Memorial penny is easy.
Coin dealers have many Lincoln Memorial pennies in stock, and many are selling uncirculated versions for as little as 10- to 25-cents each. Some proof versions of this American landmark on coins can be bought for less than $2 apiece.
Mount Rushmore On The 2006 South Dakota State Quarter

Mount Rushmore is the famous American landmark of 4 of our nation's greatest presidents. It is carved into the side of a South Dakota mountain.
The sculpture of 60-foot busts of Presidents George Washington, Thomas Jefferson, Theodore Roosevelt, and Abraham Lincoln took 14 years to carve.
Mount Rushmore can be found on the 2006 South Dakota 50 state quarter and is honored on a trio of commemorative coins minted in 1991.
The 2006 South Dakota quarter can currently be found in circulation. It can also be purchased for face value, bought in mint condition for about $1, or purchased in copper-nickel clad or silver proof varieties. Each of the proof versions cost between $5 to $7.
The Mount Rushmore commemorative American landmark on coins include a half dollar, silver dollar, and $5 gold coin. The Mount Rushmore commemorative half dollar sells for $15 to $17 each for uncirculated and proof versions.
Proof and uncirculated versions of the Mount Rushmore silver dollar will set collectors back about $25. Buying a $5 gold Mount Rushmore coin will cost between $240 and $250.
Statue Of Liberty On 1986 Half Dollars, Silver Dollars & Gold Coins

In 1986, the United States Mint struck 3 commemorative American landmark coins which honor the centennial (100th anniversary) of the Statue of Liberty.
The Statue of Liberty, which proudly stands on Ellis Island in New York Harbor, was a gift from French sculptor Frederic Auguste Bartholdi. The Statue of Liberty was completed in 1886 and underwent extensive renovations during the mid-1980s.
The Statue of Liberty half dollar can be bought for $7 to $10 in both mint state and proof.
The Statue of Liberty silver dollar costs $15 to $20 for either a mint state or proof specimen.
The Statue of Liberty $5 gold coin sells for around $300 to $400 each for mint state and proof examples.
The White House On U.S. Silver Dollars
In 1992, the United States Mint celebrated the bicentennial (200th anniversary) of the White House.
The White House, home of the U.S. presidents, sits at 1600 Pennsylvania Avenue in Washington D.C.
The British burned the White House in 1814, during the War of 1812. The White House was restored to glory in 1817.
The 1992 White House silver dollar American landmark coin can be purchased for $20 to $25 each in either uncirculated or proof condition.
The U.S. Capitol On 1994 Silver Dollars

The U.S. Capitol, where the House of Representatives and the Senate are located, was featured on a 1994 commemorative silver dollar American landmark coin. The 1994 U.S. Capitol silver dollar celebrates the bicentennial (200th anniversary) of our legislative headquarters.
The groundbreaking for the Capitol was held on September 18, 1793. The Senate and House wings were completed in 1800 and 1811, respectively. However, the Capitol underwent a major expansion in the 1850s which included the construction of the Capitol dome as we know it today.
The 1994 Capitol silver dollar can be bought for $20 to $25 in either uncirculated or proof version.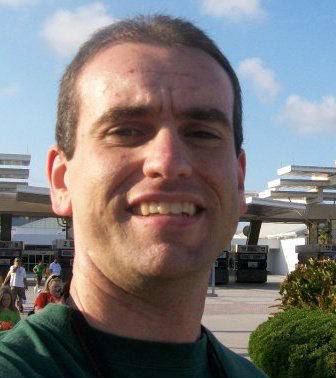 My love for coins began when I was 11 years old. I primarily collect and study U.S. coins produced during the 20th century. I'm a member of the American Numismatic Association (ANA) and the Numismatic Literary Guild (NLG) and have won multiple awards from the NLG for my work as a coin journalist. I'm also the editor at CDN Publishing (a trusted source for the price of U.S. rare coins), editor at the Florida United Numismatists Club (FUN Topics magazine), and author of Images of America: The United States Mint in Philadelphia (a book that explores the colorful history of the Philadelphia Mint). I've contributed hundreds of articles for various coin publications including COINage, The Numismatist, Numismatic News, Coin Dealer Newsletter, Coin Values, and CoinWeek. I've also authored nearly 1,000 articles here at The Fun Times Guide to Coins — and I welcome your coin questions in the comments below!