This post may contain affiliate links. If you buy thru these links, we may earn a commission at no additional cost to you.
---
Have you ever found a coin in your pocket change that was so worn you could barely even tell what date was on it?
These types of coins have received so much wear that they are almost worn smooth, and while many coin collectors avoid buying or keeping these so-called low ball coins, some actually do seek them for their collections.
What is the appeal of collecting coins in such low grades, you may ask?
#1 – They are dirt cheap as compared to similar types of coins that are in much higher states of preservation. In many cases, a rare, early type coin, such as Flowing Hair large cents, can be had for a third or half of the price of the same date of coin in a grade of Good-4.
#2 – Another advantage to collecting low ball coins is their relative availability. While many rare coins, especially early type coins, are extremely difficult to locate even in well-worn grades like Good, Very Good, and Fine, often times these same pieces are easy to locate in Poor-1, Fair-2, and About Good-3. This is particularly the case with all Flowing Hair and Draped Bust coinage.
#3 – There is another distinct situation during which buying low ball coins is the way to go, and that is when a silver investor is looking to snap up junk coins for a bullion portfolio. Any silver coin in a grade of Good-4 or higher will have a numismatic premium, but silver coins (especially common-date pieces from the 20th century) carry a much lower premium over the spot bullion price than a coin with a decent amount of detail.
Collecting Low Ball Coin Sets
Remember when most coin collectors aspired to assemble a set of Mint State 70 (perfect) coins?
While there are still plenty of numismatists who will drool over a beautiful, lustrous coin encapsulated in a chunk of plastic bearing an "MS 70" label, there is actually a small but dedicated number of collectors who vie for building the worst grade coin collection.
Many start just by collecting well-worn coins found in pocket change.
Even the Professional Coin Grading Service (PCGS) has gotten in on the worst grade coin collecting trend by starting the so-called lowball registry set. Imagine, trying to put together an entire collection of Morgan silver dollars grading below Good-4!
The crux of low ball coin collectors don't go through the expense of having their coins authenticated and slabbed by PCGS or another of the third party coin grading companies, but it certain is a noble challenge for any coin collector that thinks outside the box.
Are Low Ball Coins A Good Investment?
It goes without saying that buying a low ball coin is a more often a move made to fill a yawning (and very expensive) hole in a coin album than as a judgment call by a young investor who wants to retire by age 40.
However, low ball coins are desired by a great many coin collectors who simply can't afford better examples of coins, and when economic times are tough, a low ball coin looks especially desirable to a coin collector on a shoestring budget.
While it is impossible to predict the future value of any coin, what can be said is this: if you buy a low ball coin for your collection, purchase it because you want it — not because you hope to make a profit from its eventual sale.
However, all coins have a market, be it small or large, and will be sure to find an eager buyer once the time comes that you are ready to upgrade your coin collection.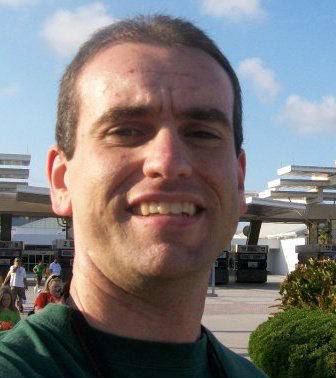 I'm the Coin Editor here at TheFunTimesGuide. My love for coins began when I was 11 years old. I primarily collect and study U.S. coins produced during the 20th century. I'm a member of the American Numismatic Association (ANA) and the Numismatic Literary Guild (NLG) and have won multiple awards from the NLG for my work as a coin journalist. I'm also the editor at the Florida United Numismatists Club (FUN Topics magazine), and author of Images of America: The United States Mint in Philadelphia (a book that explores the colorful history of the Philadelphia Mint). I've contributed hundreds of articles for various coin publications including COINage, The Numismatist, Numismatic News, Coin Dealer Newsletter, Coin Values, and CoinWeek. I've authored nearly 1,000 articles here at The Fun Times Guide to Coins (many of them with over 50K shares), and I welcome your coin questions in the comments below!