It's official: the Girl Scout commemorative coin bill that Congress approved has been signed by President Obama.
As a result, 350,000 Girl Scout silver dollars will be struck in 2013.
The coin marks the group's centennial.
Furthermore, $10 from each sale will benefit the Girl Scouts of USA. That money will go toward renovations for the Julliette Gordon Low Birthplace in Savannah, Georgia.
Don't forget, commemorative coins from earlier years honoring other people, places, and events can be purchased from most coin dealers.
Modern commemorative coins were first made in 1982. Ever since then, the U.S. Mint has been pumping out dozens of designs which honor our nation's people, places, events, and icons.
The first modern commemorative coin honored the 250th anniversary of George Washington's birth.
The Olympic Games of 1984, 1988, 1992, 1996, and 2002 have all been subjects of U.S. commemorative coins.
Surcharges from the 1986 Statue of Liberty commemorative coins helped pay for the extensive renovation of the statue during the mid-1980s.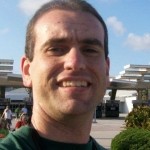 I'm a roller coaster junkie, a weather enthusiast, a frequent traveler, and a numismatist. My love for coins began when I was 11 years old. I primarily collect and study U.S. coins produced during the 20th century. I'm a member of the American Numismatic Association (ANA) and the Numismatic Literary Guild (NLG). I've also been studying meteorology and watching weather patterns for years. I enjoy sharing little-known facts and fun stuff about coins, weather, travel, health, food, and living green… on a budget.
...