Tough economic times are causing some coin collectors to cut back on how much they are spending to enjoy their hobby.
So, how can coin collectors still find a way to buy coins without breaking the bank?
A lot of coin collectors look to discount coins for inexpensive ways to add to their collections.
Here are some tips for budget coin collecting…
Discount Coins
What is a discount coin?
Quite simply, there are many coin dealers who clear out items which are either unpopular or overstocked by selling them at discounted prices.
Such discount coins often include:
Bulk quantities of 20th century United States coins

Broken-up mint sets

Single proof coins

Foreign coins

Novelty coins

Coin sets

Cleaned and damaged coins
Discount Coin Storage
If you are looking for good deals on coin storage, then you're in luck! Many coin dealers offer discount coin storage items, too.
Often, these discounts apply to used:
Discounted coin storage items can also include new items which have either been discontinued or are overstocked.
Be sure to ask your local coin dealer about any discount coin storage items he or she may have available.
Finding Coin Dealers Who Offer Discount Coins
It is not difficult to find coin dealers with discount coins or storage items.
In fact, it is highly common to find coin dealers who have:
half-price boxes

junk boxes

other similar discount offers
If you are calling local coin dealers to see if they have discounted stock (and there is a good chance they do), be sure to ask if they have:
half-price boxes

junk boxes

discount boxes

Many online and mail-order coin dealers also offer discount coins, though they may not be advertised as junk coins or half-price coins.
Be sure to look for coins advertised under headings such as:
special prices

clearance

liquidations

overstocked

discounted
Discount Coin Return Policies
Alright, so you bought a discounted coin or storage item, but you've decided that you no longer want it and would like to return it. Hold on, there.
Before you ever buy any coins or storage items (including those which are discounted), be sure the dealer offers a return policy.
Many coin dealers do not offer returns or exchanges for discounted stock. So be sure you keep that in mind before you buy your next item!
RELATED: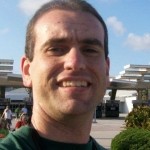 I'm a roller coaster junkie, a weather enthusiast, a frequent traveler, and a numismatist. My love for coins began when I was 11 years old. I primarily collect and study U.S. coins produced during the 20th century. I'm a member of the American Numismatic Association (ANA) and the Numismatic Literary Guild (NLG). I've also been studying meteorology and watching weather patterns for years. I enjoy sharing little-known facts and fun stuff about coins, weather, travel, health, food, and living green… on a budget.
...