The United States coinage programs of the past decade — which include the 50 States Quarters, Presidential $1 Coins, and D.C. & U.S. Territories Quarters — have been hailed not only as numismatic successes, but also as teaching opportunities for educators and parents across the country.
See how the U.S. Mint is helping teachers and parents teach children about coin collecting…
Lesson Plans About U.S. Coins
U.S. Mint Lesson Plans have been used by millions of parents and educators since the early days of the 50 States Quarter program, which began in 1999.
Teachers in public and private schools, home-schooling parents, and parents who do not formally educate their children can all benefit from the U.S. Mint's lesson plans.
The U.S. Mint's lesson plans include pre-designed templates which use numerous types of U.S. coins as the basis for learning about the nation, its culture, its history, and its people.
The following coins are currently included in the U.S. Mint's Lesson Plans series:
Presidential $1 Coins
Native American $1 Coins
2009 Lincoln Bicentennial Cents
District of Columbia and United States Territories Quarters
50 States Quarters
Westward Journey Nickels
Among the many wonderful benefits of the U.S. Mint's Lesson Plan series are the fact that the lesson plans:
are downloadable
are completely free
include coins you can easily find in circulation or at your local bank
are offered by the government with education as the sole purpose
were designed by actual teachers
are designed to meet "National Standards"
can incorporate subjects like social sciences, math, language arts, and science
can be used for Kindergarten level on up through 12th grade
Lesson Plans Can Encourage Coin Collecting Among Children
Wondering how U.S. quarters, pennies and other coins are helping to educate children?
Here's one example… the unique designs of the D.C. & U.S. Territories Quarters are the key to building an educational plan around these coins. Other coins in other denominations have similar features that are interesting to children.
It's no secret that getting kids interested in studying coins from a young age will likely foster an early interest in the exciting world of coin collecting.
Furthermore, as children become interested in looking at coins as more than just money, they will begin to appreciate the history, variety, and art within the designs themselves. In time (often sooner rather than later), this curiosity about coins often transforms into an interest in building collections of coins.
The hobby of coin collecting is enjoyable and profitable in so many ways. It's a wonderful hobby for a young child to grow up with. In fact, coin collecting is a hobby that many children enthusiastically pursue into and throughout adulthood.
If your child displays an interest in coin collecting, there are several articles geared just for kid coin collectors here at The Fun Times Guide to Coins.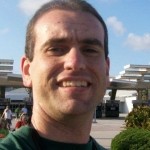 I'm a roller coaster junkie, a weather enthusiast, a frequent traveler, and a numismatist. My love for coins began when I was 11 years old. I primarily collect and study U.S. coins produced during the 20th century. I'm a member of the American Numismatic Association (ANA) and the Numismatic Literary Guild (NLG). I've also been studying meteorology and watching weather patterns for years. I enjoy sharing little-known facts and fun stuff about coins, weather, travel, health, food, and living green… on a budget.
...