The first coin of the District of Columbia and Territorial Quarters program was released in January 2009.
The District of Columbia was honored on the first of 6 quarters in the program.
While technically a separate coin design program, the District of Columbia and Territorial Quarters is largely regarded as a continuation of the popular 50 State Quarters program that ran from 1999 to 2008.
Washington DC Quarter Design

The Washington D.C. quarter has the same obverse (heads) profile of George Washington as is seen on the 50 state quarters.
The reverse (tails) has an image of Duke Ellington sitting behind a grand piano. Ellington was born in Washington D.C.
Don Everhart, who sculpted many of the 50 state quarters, is the engraver of the Washington D.C. quarter.
With 6 different quarters being minted this year, the Washington D.C. quarter was produced for only about 2 months before the next coin in the series, the Puerto Rico quarter, was launched in March 2009.
Washington DC Quarter Values & Errors
Unless any special errors arise, the Washington DC quarter is and will remain a common coin.
So far, there have been no major reports of any Washington DC quarter errors.
However, while the coin is in circulation, there are plenty of chances for a keen eye to discover a significant error.
For example, Washington DC quarters with die cracks and filled dies could turn up and result in "error" quarters worth higher than usual values.
Circulated examples of the Washington DC quarter are worth face value. Therefore, if you find an Washington DC quarter in your pocket change, it will be worth only 25 cents.
Uncirculated examples of such coins tend to sell for a markup of approximately 3 to 5 times face value, depending on demand.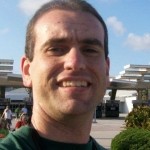 I'm a roller coaster junkie, a weather enthusiast, a frequent traveler, and a numismatist. My love for coins began when I was 11 years old. I primarily collect and study U.S. coins produced during the 20th century. I'm a member of the American Numismatic Association (ANA) and the Numismatic Literary Guild (NLG). I've also been studying meteorology and watching weather patterns for years. I enjoy sharing little-known facts and fun stuff about coins, weather, travel, health, food, and living green… on a budget.
...