Do you know any kids that want something fun to do with coins?
Here are lots of fun coin games that children will love.
(You may enjoy these games, too!)
5 Free U.S. Mint Coin Games
First up…  5 coin games on the United States Mint's H.I.P. Pocket Change site:
5 Free Training Tutorial Coin Games
The site Free Training Tutorial's Online Education for Kids has many more great coin games that will help you educate young children about coins:
Other Free Online Coin Games & Activities For Kids
I found a few more really cool coin games and money game ideas available online:
Use Coin-Based Games To Teach Money Skills — There are several coin games that you can play up at home using real or pretend coins. This article is an excellent read for parents, teachers, or anyone else who wants to teach children how to identify, count, and use money!
Learning Coins — Designed for younger elementary-age children, this interactive online game is an activity that teaches kids what of the commonly used US coins look like, how much they're worth, and how to express their face values in writing. This coin game also explains which presidents, landmarks, and symbols appear on U.S. coins.
Counting Money — This multi-exercise game breaks down the values of coins and paper currency and teaches kids how to count money in values up to 100 dollars.
17 Fun Money Activities for Kids — Here are lots of fun games, activities, and other ways to help kids learn about money — and how to use it — through fun and innovative exercises. These ideas are perfect for children of all ages, especially younger kids who are just becoming acquainted with the concept of money and its value.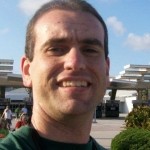 I'm a roller coaster junkie, a weather enthusiast, a frequent traveler, and a numismatist. My love for coins began when I was 11 years old. I primarily collect and study U.S. coins produced during the 20th century. I'm a member of the American Numismatic Association (ANA) and the Numismatic Literary Guild (NLG). I've also been studying meteorology and watching weather patterns for years. I enjoy sharing little-known facts and fun stuff about coins, weather, travel, health, food, and living green… on a budget.
...