---
We write about products and services that we use. This page may contain affiliate links for which we receive a commission.
The first coin of a coin series is almost always among the most popular – and important – coins of any design. First-year coins are widely sought after by all kinds of coin collectors.
If the 1909 VDB Lincoln cent, 1964 Kennedy half dollar, and 2000 Sacagawea dollar all sound familiar to you, there may be a good reason behind that – these are 3 popular examples of first-year coins.
First-year coins have a large following among coin collectors. Let's find out why these coins are so popular within numismatics.
Why First-Year Coins Are Important
The first coin of a series is important for many reasons – perhaps most vitally because it is the coin that launches a design.
But, beyond that, a first-year coin holds importance for collectors for many other reasons, including:
Those who collect first-year coins for a type set
Coin collectors who need the first year of a coin to ensure they have every piece in a date-and-mintmark coin collection
Numismatists who study first year coins to examine the major and minute changes to a coin design over the ensuing years
The first coin of any series is often the most collected. At the very least, the first coin of a series is often the most popular among collectors and non-collectors. It's true that many people who really aren't coin collectors and wouldn't count themselves as coin collectors hang onto the first year of a coin design.
The 1909 Lincoln Cent
This was most popularly the case with the 1909 Lincoln cent. When the very first Lincoln pennies were released to the public in August of that year, tens of thousands of people around the nation lined up at banks to get just a few examples of the copper memorial to our nation's 16th president.
These people stored away the coins – fresh from the bank – by the tens of thousands. That's why so many uncirculated 1909 and 1909 VDB Lincoln cents are still around today and available at a relatively cheap price of $30 to $50.
The 1964 Kennedy Half Dollar

The 1909 Lincoln penny isn't the only first-year coin to draw attention from the public. In fact, the 1964 Kennedy half dollar was so popular that it may have been responsible for contributing to the loss of the half dollar, as a denomination, from circulation!
Americans were still in a state of mourning when the first Kennedy half dollars rolled out of the United States Mint – just a few months after Kennedy's assassination on November 22, 1963. Millions of people clamored to get their hands on 1964 Kennedy half dollars, seen in so many ways as a beautiful tribute to our nation's fallen young president.
People continued to be enamored with the Kennedy half dollar even years after its 1964 debut; collectors and non-collectors alike hung onto these coins when they came into their possession. Soon, widespread circulation of the Kennedy half dollar waned.
While the half dollar may have also fallen out of favor among many as a circulating coin because it is a large, heavy coin, it's indeed true that millions of Kennedy half dollars aren't in circulation because of the countless Americans who have kept the coin as special momentos.
The 2000 Sacagawea Dollar
The Sacagawea dollar was a much-anticipated coin when it was first released in 2000. Featuring the Shoshone Native American Sacagawea and her infant son Jean Baptiste, the Sacagawea dollar was supposed to revolutionize the United States dollar coin denomination with its gold color, smooth edge, and compact size.
While the Sacagawea dollar did stir excitement across the country, it failed to catch on as a regularly circulating coin (probably because Americans still had the option to use the familiar dollar bill).
Sacagawea dollars are not worth much more than face value, even if uncirculated, but they do symbolize the government's efforts to introduce a popular, widely circulating dollar coin in American commerce.
A List Of Other Well-Known First Year Coins
The 1909 VDB Lincoln cent, 1964 Kennedy half dollar, and 2000 Sacagawea dollar are 3 widely popular first-year coins, but they – of course – aren't the only first year coins! Check out this list of other popular first-year coins that coin collectors and non-collectors alike have a fondness for:
1883 Liberty Nickel
1913 Buffalo Nickel
1938 Jefferson Nickel
1916 Mercury Dime
1946 Roosevelt Dime
1916 Standing Liberty Quarter
1932 Washington Quarter
1948 Franklin Half Dollar
1921 Peace Dollar
1971 Eisenhower Dollar
2000 Sacagawea Dollar
1907 High-Relief Saint-Gaudens Double Eagle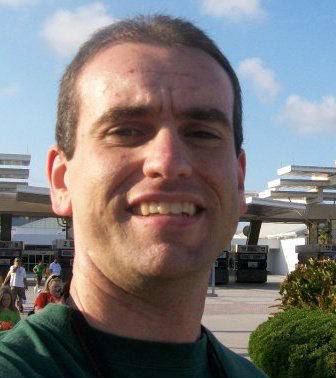 I'm the Coin Editor here at TheFunTimesGuide. My love for coins began when I was 11 years old. I primarily collect and study U.S. coins produced during the 20th century. I'm a member of the American Numismatic Association (ANA) and the Numismatic Literary Guild (NLG) and have won multiple awards from the NLG for my work as a coin journalist. I'm also the editor at CDN Publishing (a trusted source for the price of U.S. rare coins), editor at the Florida United Numismatists Club (FUN Topics magazine), and author of Images of America: The United States Mint in Philadelphia (a book that explores the colorful history of the Philadelphia Mint). I've contributed hundreds of articles for various coin publications including COINage, The Numismatist, Numismatic News, Coin Dealer Newsletter, Coin Values, and CoinWeek. I've also authored nearly 1,000 articles here at The Fun Times Guide to Coins (many of them with over 50K shares), and I welcome your coin questions in the comments below!