Do you know how to buy coins? There are a few things coin collectors look for when they go shopping for coins they want for their coin collections.
Take a look at a few of the basic factors that numismatists consider when deciding what coins to buy from a coin dealer:
Grade: A coin's grade is very important. Coin grading measures how much wear a coin has. The more wear a coin has, the lower its grade. Uncirculated coins have no wear whatsoever.
Eye Appeal: Eye appeal is a highly subjective thing in coin collecting. However, coins with lots of nicks, cuts, scrapes, and bruises tend to rank very low in the eye appeal category for most coin collectors.
The location of these scratches, lines, and other imperfections also matter; a scrape across lettering or the date on a coin is much more upsetting to most coin collectors than the same damage hidden among the feathers on an eagle.
Color: Coins that are unusually dark are not as highly regarded as coins with normal color for their type. Coins that are evenly toned tend to have more buyers than coins that are splotchy in color.
Price: Yes, price does mean something to coin collectors, too! Be sure to check coin price guides, because they inform coin collectors what the current going rate is for most coins. While coin collectors are often willing to pay more than average for a really important coin or one which is better than most in its grade, nobody wants to get ripped off, either!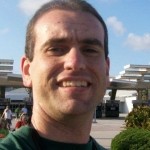 I'm a roller coaster junkie, a weather enthusiast, a frequent traveler, and a numismatist. My love for coins began when I was 11 years old. I primarily collect and study U.S. coins produced during the 20th century. I'm a member of the American Numismatic Association (ANA) and the Numismatic Literary Guild (NLG). I've also been studying meteorology and watching weather patterns for years. I enjoy sharing little-known facts and fun stuff about coins, weather, travel, health, food, and living green… on a budget.
...