This post may contain affiliate links. If you buy thru these links, we may earn a commission at no additional cost to you.
---
Thinking of building or buying a gold coin set for your collection?
Gold coins are treasured by both coin collectors and investors, and many people spend lots of time and money assembling their gold coin sets.
A set of gold coins can include:
Pre-1933 U.S. gold coins
Modern-day bullion gold coins
World gold coins, such as British sovereigns and South African Krugerrand
Just about any other type of gold coins you can imagine
Why People Love Gold Coins
Let's face it… While a set of gold coins might cost an arm and a leg to build, it surely makes a beautiful addition to your collection!
Humankind has treasured gold for more than 5,000 years, and the allure of gold coins goes back at least a thousand years. The world has changed so much since the days when ancient kings, queens, and noblemen became the first coin collectors. But one thing hasn't changed: people love gold coins!
Many will say that every serious coin collector needs to have at least one gold coin in their collection — and maybe they're right. Gold coins are what many people think of riches.
Treasure hunters long to find a chest of gold coins. Trillionaire cartoon character Scrooge McDuck of Disney fame regularly swims in a pit of gold coins. And then there was this famous scene from Gold Diggers of 1933 with dozens of young women clad in gold coins singing the song "We're in the Money":
Gold coins are, for many, the epitome of coin collecting!
As a class they're among the most valuable type of coins you can collect — and there are so many different types, as mentioned above.
While many gold coins cost many hundreds or even thousands of dollars to purchase, some can be bought for more modest amounts.
Consider, for example, the Mexico 2 peso — a gold coin that measures 12.85 millimeters in diameter and contains .0482 ounces of gold. These coins can be had for a fraction of what most other small-size gold coins cost!
5 Popular Types Of Gold Coin Sets
There's really no limit on the types of gold coins that can be included in beautiful, attractive sets.
Here are 5 highly popular gold coin sets that you might want to consider:
#1 – Classic 4-Coin Pre-1933 U.S. Gold Type Set
The archetypal United States gold coin set includes these coins:
Quarter eagle ($2.50 face value)
Half eagle ($5)
Eagle ($10)
Double eagle ($20)
These were the most widely used and longest-produced gold coin denominations in the United States — and they remain the most common today, in the relative sense.
There are two types of 4-piece classic gold coin sets:
One that focuses on the Liberty Head gold coinage of the 1840s through 1907
Another that features the gold coinage of Augustus Saint-Gaudens and his sculptor protégé Bela Lyon Pratt
The set of coins featuring the coins of Saint-Gaudens (who designed the eponymous double eagle and Indian Head eagle) and Pratt (with his incused Indian Head quarter eagle and half eagle) is generally the more expensive of the two.
The Liberty Head collection can usually be bought for a significant sum less than the set of Saint-Gaudens and Pratt gold coins.
#2 – U.S. Gold Coin Type Set
Want to go all out on building a set of U.S. gold coins?
Look no further than the United States gold type coin set!
A U.S. gold type coin set means different things to different collectors, but a basic type set like this generally includes the following 12 gold coins:
Liberty Head gold dollar (1849-1854)
Indian Princess Head, Small Head gold dollar (1854-1856)
Indian Princess Head, Large Head gold dollar (1856-1889)
Liberty Head quarter eagle (1840-1907)
Indian Head quarter eagle (1908-1929)
Indian Princess Head $3 (1854-1889)
Liberty Head half eagle (1839-1908)
Indian Head half eagle (1908-1929)
Liberty Head eagle (1838-1907)
Indian Head eagle (1907-1933)
Liberty Head double eagle (1849-1907)
Saint-Gaudens double eagle (1907-1933)
Such a collection is out of reach for many collectors of more modest means, but it's one of the most diverse gold coin sets a collector of United States coinage can assemble!
#3 – American Gold Eagle Coin Set
American Gold Eagles were first struck in 1986 by the United States Mint, and they are much beloved by both coin collectors and precious metals investors.
American Gold Eagles are made in both business-strike and proof formats. (Business strikes are intended mainly for bullion investors, while proofs are made for collectors.) Both finish options are collected in gold sets.
The U.S. Mint issues a special 4-piece proof set of American Gold Eagles that includes coins in the following sizes:
Tenth-ounce
Quarter-ounce
Half-ounce
One-ounce
These 4-piece American Eagle gold coin sets are sold in attractive velvet-lined cases and are sold for relatively nominal amounts over the total spot price of the 4 coins.
#4 – British Sovereign Gold Coin Set
The British gold sovereign is a classic gold coin that was first minted in 1817 in Great Britain and continues to be minted today.
The coin — originally denominated as 20 shillings and now worth 1 pound sterling in face value — no longer circulates, but is still legal tender.
British sovereigns are slightly larger in diameter and heavier than a United States nickel. They have been produced in Canada, South Africa, India, and Australia.
The sovereign carries an obverse ("heads side") portrait of the British monarch who was reigning during the time that a given coin was issued, while the reverse ("tails side") features a design known as Saint George and the Dragon — designed by Benedetto Pistrucci and seen on the coin since 1817.
A set of gold sovereigns might include one coin representing each of the British monarchs spanning back to 1817.
#5 – South African Krugerrand Gold Coin Set
The South Africa gold Krugerrand became the world's first modern bullion coin when it was originally issued in 1967.
The obverse carries the likeness of former South African Republic President Paul Kruger. The reverse depicts a springbok — the national animal.
While these (mostly) one-ounce gold coins can set collectors and investors back a fair amount, entire date-run sets of South African gold Krugerrands year by year are extremely popular.
Krugerrands are available in various formats, including uncirculated and proof finishes.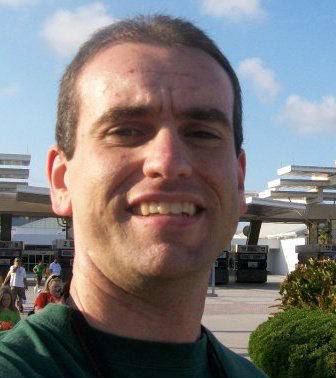 I'm the Coin Editor here at TheFunTimesGuide. My love for coins began when I was 11 years old. I primarily collect and study U.S. coins produced during the 20th century. I'm a member of the American Numismatic Association (ANA) and the Numismatic Literary Guild (NLG) and have won multiple awards from the NLG for my work as a coin journalist. I'm also the editor at the Florida United Numismatists Club (FUN Topics magazine), and author of Images of America: The United States Mint in Philadelphia (a book that explores the colorful history of the Philadelphia Mint). I've contributed hundreds of articles for various coin publications including COINage, The Numismatist, Numismatic News, Coin Dealer Newsletter, Coin Values, and CoinWeek. I've authored nearly 1,000 articles here at The Fun Times Guide to Coins (many of them with over 50K shares), and I welcome your coin questions in the comments below!