Have you ever used Susan B. Anthony dollar coins to pay for anything?
Probably not. And if you did, you were likely one of the countless people who didn't like using the Susan B. Anthony dollar!
The Susan B. Anthony dollar was an unfortunate failure nearly from the moment it hit pocket change back in 1979.
The biggest problems people had with the Susan B Anthony coin is that they:
Confused it with the quarter dollar, which is only a tad smaller
Refused to use Susan B. Dollar dollar coins because the dollar bill was still circulating
Didn't like carrying around dollar coins, which weigh more than paper currency of equal face value
In 1980, a smaller number of Susan B. Anthony dollar coins was minted for circulation. In 1981 only a tiny number was made for coin collectors. It wasn't until 1999 that the Susan B. Anthony dollar was resurrected, because by that time the demand was rapidly growing for dollar coins in the vending machine and mass transit sector was growing.
While Susan B. Anthony dollar coins have had relatively little following among coin collectors, but considering that less than 20 coins are needed to complete the series and all the coins can be purchased for about $300 or so.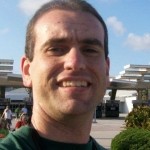 Author:
Joshua McMorrow-Hernandez
I'm a roller coaster junkie, a weather enthusiast, a frequent traveler, and a numismatist. My love for coins began when I was 11 years old. I primarily collect and study U.S. coins produced during the 20th century. I'm a member of the American Numismatic Association (ANA) and the Numismatic Literary Guild (NLG). I've also been studying meteorology and watching weather patterns for years. I enjoy sharing little-known facts and fun stuff about coins, weather, travel, health, food, and living green... on a budget.