Boy Scouts have been earning coin collecting merit badges for decades.
The Merit Badge requirements for coin collecting ensure that any Boy Scout vying for a coin collecting merit badge completes certain objectives and goals which teach young scouts
The value of money
The history of coinage
The many important basics of coin collecting and numismatics
The coin collecting merit badge requirements are not particularly difficult to meet, but they do require careful consideration so that each of the goals is successfully achieved.
Perhaps the most important thing the Boy Scout hoping to earn his coin collecting merit badge should remember is that, upon completing the coin collecting merit badge requirements, he will probably know more about basic numismatics than most others just starting out the hobby of coin collecting!
Boy Scout Coin Collecting Merit Badge Requirements
Below you'll find all the Boy Scout coin collecting Merit Badge requirements.
Be sure you check out some of the ideas and hints offered by the American Numismatic Association (ANA) on how to achieve the coin collecting merit badge!
There are currently 10 major goals and challenges that Boy Scouts must accomplish to earn their coin collecting merit badges. These are the most-recent, 2009 merit badge requirements which can be found in Boy Scouts Requirements 2009 Edition, BSA Supply 33216.
1. Know How Coins Are Made And Which U.S. Mint Facilities Are Currently Operating
This is simply a matter of knowing the coining process and knowing which U.S. Mint facilities (this includes all the operating branch mints) make coins today.
2. Explain What These Coin Terms Mean:

Clad
Date Set
Obverse
Reeding
Reverse
Type Set
3. Be Informed On Coin Grading
There are basically 4 sub-areas Boy Scouts must meet when accomplishing this goal.
The 1st part of this objective is explaining each of 7 main coin grades. Those coin grades are:
Uncirculated
Extremely Fine
Very Fine
Fine
Very Good
Good
Poor
The 2nd aspect of this objective involves collecting and displaying a single type of coin from 5 of these grades. For example, a Boy Scout would need a Lincoln cent in uncirculated, extremely fine, fine, very good, and good.
The 3rd part of this goal requires the Boy Scout to explain what a proof coin is and why proof is not a grade.
The 4th and final dimension of this requirement is to explain what encapsulated (3rd-party graded) coins are. It might help the Boy Scout to explain some of the advantages of a 3rd-party graded coin over raw coins.
4. Understand And Explain 3 Different Coin Storage Methods
This part of the coin collecting merit badge requirements needs Boy Scouts to find out and explain 3 various ways to store coins and also compare each of these to the others. Which are more expensive? Which might protect coins better? Which coin storage methods are good for long-term protection versus short-term housing?
Another element of this goal is to choose one of these coin storage methods for protecting and housing coins collected for the coin collecting merit badge.
5. Get To Know Some Coin Collecting Publications
Yes, a bit of reading is involved in earning the coin collecting merit badge! The Boy Scout will need to know how to use and refer to 2 United States coin or world coin catalogs.
Another part of this goal is to read a coin collecting magazine or newspaper. Afterward, the Boy Scout must be able to demonstrate to a counselor some of the things he learned from that coin collecting newspaper or magazine.
6. Talk About And Collect The 50 States Quarters
Boy Scouts must be able to describe some of the basics about the 50 States quarters series (how long the series ran, the purpose of the series, and some other background on the popular coin series). The Boy Scout must also collect and display to a counselor 5 of the 50 States quarters picked out of pocket change.
7. Build A Circulation Type Set
Boy Scouts must build (from pocket change) a set of currently circulating coinage. He must also acquire a:
Cent
Nickel
Dime
Quarter
Half-dollar
Dollar coin
A tip for this part of the requirement: go to a bank — banks almost always have at least a few half-dollar and dollar coins on hand.
Also, Boy Scouts must be able to find and identify any mint marks and designers' initials which appear on the coins he collects for this set.
8. Show Some Paper Currency Skills
While most of the coin collecting merit badge requirements focus solely on coinage, there are a few things Boy Scouts have to know about paper currency. These skills include:
Know who appears on the $1, $2, $5, $10, $20, $50, and $100 bills
Understand and describe what legal tender means
Explain how currency is placed into circulation by the Federal Reserve
9. Build A Small Collection Of…
To earn a coin collecting merit badge, a Boy Scout must build one of the following types of banknote or coin collections:
Build a type set of a single type of coin including every year since the Boy Scout's birth (for example, if the Boy Scout was born in 1997, then he could build a collection of Lincoln cents, one for every year since 1997.)
Collect 50 foreign coins from at least 10 countries and identify each of the coins
Collect 20 pieces of paper currency from at least 5 countries, identifying each banknote
Collect 15 different medals or tokens and be able to identify each
10. Explore The Many Sides Of Coin Collecting
The 10th requirement a Boy Scout must fulfill to earn a coin collecting merit badge encourages some bit of searching and exploring of the vast reaches of coin collecting. He will have to one of the following things:
Draw 5 different Colonial-era United States coins
Deliver a speech about coin collecting before his class or Boy Scout troop
Take a tour of a U.S. Mint facility, the Bureau of Engraving and Printing, or a Federal Reserve bank and then explain what was learned to the counselor
Visit a coin show, coin club meeting, or the web site of the U.S. Mint or a coin dealer and explain what was learned through that experience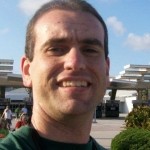 Author:
Joshua McMorrow-Hernandez
I'm a roller coaster junkie, a weather enthusiast, a frequent traveler, and a numismatist. My love for coins began when I was 11 years old. I primarily collect and study U.S. coins produced during the 20th century. I'm a member of the American Numismatic Association (ANA) and the Numismatic Literary Guild (NLG). I've also been studying meteorology and watching weather patterns for years. I enjoy sharing little-known facts and fun stuff about coins, weather, travel, health, food, and living green... on a budget.