Okay, so you want to collect coins but don't want to bother with the expense of paying extra for coins sold by a coin dealer.
Perhaps you want to avoid shopping for coins.
Maybe you simply like the challenge of seeing what you can find purely from circulation.
Well, here are 5 places to turn when searching for coins straight from circulation…
#1 Find Coins In Pocket Change
Obvious? Maybe.
Profitable? Always!
Yes, pocket change is where to start if you want to find coins from circulation. You probably carry thousands of coins in your pocket over the course of a year.
No doubt you have you have had in your possession at least half of the 50 State Quarters designs during that time.

You have likely found a few pre-1960 Jefferson nickels.

Also, you may have taxied around at least one or two wheat pennies.

Perhaps you have even found a silver dime or silver quarter pass through without even realizing it. Yes, silver coins still do pop up in change, if rarely.

Maybe you've even pocketed a Canadian coin or two, eh?
Check your change! You might be surprised at what coins you will be able to find.
#2 Find Coins In Vending Machines
Vending machines (snack machines, drink machines, etc.) make great places to look for coins.
Well… at least coins that aren't pennies, right?
Check for interesting coins that come out of the change slot.
Because vending machines are receptacles of a large amount of coins, there is always a shot that a couple of nice finds could be made from the large reserve of coins inside.
#3 Find Coins At Banks
A lot of people don't think to turn to their local bank when they're trying to find coins to collect. Yet, banks often are one of the best places to turn when looking for circulation coins.
Why? Because unlike most places of business, banks normally have on hand coins like half dollars and dollar coins.
Banks also make great places to get roll quantities of other denominations.
As any seasoned collector knows… looking through rolls of coins, you can find many exciting coins and designs.
#4 Find Coins In Small Change Bins
Have you ever gone to a restaurant cashier and seen those small ashtrays or dinner-mint dishes filled with pennies and nickels? I have found old coins in those over the years!
If there is no line of patrons behind you and you see a coin or two you need, kindly ask the cashier if you may make an even exchange of money for the coin(s) you would like.
There is a great chance you will be allowed to pick through the coins — provided you make an even exchange back with some coins you don't want. Maybe leave a couple extra pennies or nickels for the favor.
#5 Find Coins By Asking a Buddy
If the change in your pocket is boring, why not see what coins you may find in the pocket or purse of a friend?
Sure! Go ahead and ask.
No doubt your friend will let you search through his or her treasure trove of change, if you ask.
Just be sure to have some money ready to exchange for your fun finds.
RELATED: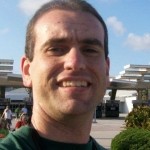 Author:
Joshua McMorrow-Hernandez
I'm a roller coaster junkie, a weather enthusiast, a frequent traveler, and a numismatist. My love for coins began when I was 11 years old. I primarily collect and study U.S. coins produced during the 20th century. I'm a member of the American Numismatic Association (ANA) and the Numismatic Literary Guild (NLG). I've also been studying meteorology and watching weather patterns for years. I enjoy sharing little-known facts and fun stuff about coins, weather, travel, health, food, and living green... on a budget.