Ever hear of a conception year coin set?
It's a twist on the more popular birth year coin set.
For those of us who were conceived in one year but born in the following calendar year, this can be an exciting — if not different — approach to coin collecting.
What's a conception year coin set consist of?
Basically, the same type of coins as a birth year coin set; at least one example of each denomination made the year of your conception.
In my case, that would include:
One-cent coin
Nickel
Dime
Quarter
Half-dollar
Dollar coin
As long as you were conceived in the last few decades, a conception year coin set shouldn't cost you more than $5 to $10 to complete if having to buy the coins from a coin dealer. You can also look for the coins from your pocket change.
A conception year coin set also makes a great gift idea for somebody special in your life.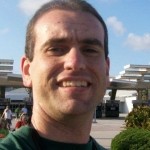 Author:
Joshua McMorrow-Hernandez
I'm a roller coaster junkie, a weather enthusiast, a frequent traveler, and a numismatist. My love for coins began when I was 11 years old. I primarily collect and study U.S. coins produced during the 20th century. I'm a member of the American Numismatic Association (ANA) and the Numismatic Literary Guild (NLG). I've also been studying meteorology and watching weather patterns for years. I enjoy sharing little-known facts and fun stuff about coins, weather, travel, health, food, and living green... on a budget.