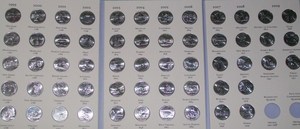 Coin collectors come in all stripes — they aren't all the same.
It's safe to assume most coin collectors have some little pile of coins that were brought together without much intention of sets being built out of them…
…What about all those wheat cents, pre-1960 Jefferson nickels, or silver coins we find? They're packed away in jars and boxes, right?
But when it comes down to actually defining a coin collector versus a coin hoarder, it's always important to remember that:
Typical coin collectors generally aim to build sets of coins…
Whereas coin hoarders spend most of their coin time simply stashing away coins without the intention of building sets.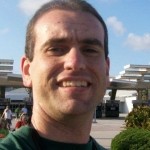 I'm a roller coaster junkie, a weather enthusiast, a frequent traveler, and a numismatist. My love for coins began when I was 11 years old. I primarily collect and study U.S. coins produced during the 20th century. I'm a member of the American Numismatic Association (ANA) and the Numismatic Literary Guild (NLG). I've also been studying meteorology and watching weather patterns for years. I enjoy sharing little-known facts and fun stuff about coins, weather, travel, health, food, and living green… on a budget.
...