---
In writing about our personal experiences, we sometimes mention products & services that we use or recommend. This page may contain affiliate links for which we receive a commission.
A lot of people want to get their kids, grandkids, nieces and nephews involved in the hobby of coin collecting.
For good reason: coin collecting is a hobby that can be enjoyed by the young and carried on into adulthood resulting in a lifetime of enjoyment, passion, and excitement.
However, you may not be quite sure what kinds of coins to buy for the prospective young coin collector.
Here are some inexpensive coins that make great buys for the coin collecting kids…
Lincoln Pennies

Lincoln pennies are a perennial favorite that both young and old, new and veteran coin collectors alike have enjoyed for generations.
You can buy Lincoln cents inexpensively and give kids a good start with coins that they can easily recognize and find in circulation themselves!
Bear in mind that some kids may mistakenly decide to spend the coins they have in their collection. If you worry that your youngster may put these coins back into circulation, be sure to keep your coin purchases inexpensive.
For example, you can buy wheat pennies from the mid-1930s on through the 1950s for a few cents apiece. These common wheat cents will, if spent, not result in any great monetary loss. If kept, they will make for a great foundation to a collection of Lincoln cents that the child may one day decide to complete in whole.
Be sure to buy at least one 1943 steel cent. These were made because America was rationing copper for World War II. A steel cent will be sure to make nearly any kid further interested in the hobby of coin collecting.
Jefferson Nickels
Like Lincoln cents, Jefferson nickels are another coin that young kids can easily recognize and find in circulation.
What's more, it is considerably less expensive to finish a complete set of Jefferson nickels than Lincoln cents.
You can buy older, common Jefferson nickels from the 1940s and 1950s for well under a dollar each. Kids can even occasionally find them in circulation.
Even the silver, wartime issues from 1942-1945 generally cost less than $2.50 each to purchase.
50 State Quarters

The 50 State Quarters can help a child become more enthusiastic about the hobby of coin collecting, as well as educate the young numismatist about our nation's geography, history, and culture.
You or the child can easily pick these quarters out of everyday circulation. You can also buy a complete set of 50 state quarters (one design for each of the 50 states) for $12.50.
A 50 State Quarter map holder can be a great way for coin collecting kids to collect quarters and learn the states' names and geographic locations at the same time.
Old Coins

If you want to give that young collector in your life something other than the common coins of today's circulation variety, then why not spend a bit of money and buy a small handful of Indian Head cents, Buffalo nickels, and Mercury dimes?
Indian Head cents were struck from 1859 through 1909. Indian cents were used in circulation well into the 20th century. You can buy these coins for as little as $2 each.
Buffalo nickels rolled out of the U.S. Mint during the years 1913 through 1938 and were hard workers during the Great Depression. You can buy buffalo nickels of the 1930s for less than $2 each.
Mercury dimes are graced by the image of Liberty wearing a winged cap. They were made from 1916 through 1945. Mercury dimes are made from a composition that is 90% silver. You can buy most well-worn Mercury dimes struck during the mid-1930s through mid-1940s for under $3 each.
RELATED: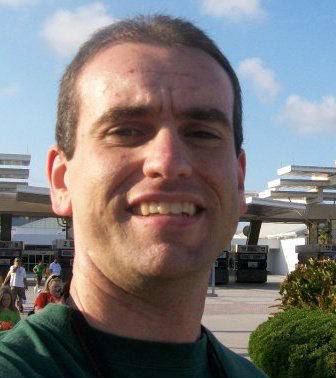 I'm the Coin Editor here at TheFunTimesGuide. My love for coins began when I was 11 years old. I primarily collect and study U.S. coins produced during the 20th century. I'm a member of the American Numismatic Association (ANA) and the Numismatic Literary Guild (NLG) and have won multiple awards from the NLG for my work as a coin journalist. I'm also the editor at CDN Publishing (a trusted source for the price of U.S. rare coins), editor at the Florida United Numismatists Club (FUN Topics magazine), and author of Images of America: The United States Mint in Philadelphia (a book that explores the colorful history of the Philadelphia Mint). I've contributed hundreds of articles for various coin publications including COINage, The Numismatist, Numismatic News, Coin Dealer Newsletter, Coin Values, and CoinWeek. I've also authored nearly 1,000 articles here at The Fun Times Guide to Coins (many of them with over 50K shares), and I welcome your coin questions in the comments below!