Here's a fun idea — spend $50,000 on a bulk bag of quarters directly from the United States Mint!
Bulk bags are massive quantities of coins which the United States Mint ships directly to coin collectors.
These bulk bags are great for searching through. Many coin collectors have found errors and varieties by searching through these mint-fresh bags of coins.
The only downside to ordering such a huge package is the shipping cost: $1,500!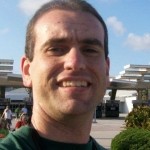 Author:
Joshua McMorrow-Hernandez
I'm a roller coaster junkie, a weather enthusiast, a frequent traveler, and a numismatist. My love for coins began when I was 11 years old. I primarily collect and study U.S. coins produced during the 20th century. I'm a member of the American Numismatic Association (ANA) and the Numismatic Literary Guild (NLG). I've also been studying meteorology and watching weather patterns for years. I enjoy sharing little-known facts and fun stuff about coins, weather, travel, health, food, and living green... on a budget.