---
We write about products and services that we use. This page may contain affiliate links for which we receive a commission.
---
1979 to 1981 — If you had anything to do with coins in the era, you remember that it was a time of frenzy in the coin world.
Values were soaring for gold and silver coins.
Even numismatic coins — coins of greater interest to true coin collectors and students of coins rather than investors — were generally trending higher in prices each year.
To somebody like myself who was but an infant at the time, I can look back at the era not through personal memories but only through history books. But the 1979 to 1981 era was important for the coin market, for it was a boom time for coins — both the interest in them and the value of them — like no other period since the early 1960s.
What Boom Time?
If you're a newbie to coin collecting, it may seem arbitrary to you that I choose the 1979 to 1981 era as a special time to ponder over.
But once you read on further, you'll see why that time continues to be a landmark era for both coin collectors and coin investors.
For you seasoned veterans, you probably think back on the era with either nightmares or happy thoughts — depending on what you bought and when — if you did — sell anything.
1979 was the time to be buying precious metals. With gold and silver values surging north during the last half of the year, it seemed to many there was no better investment than gold and silver. Gold prices were soaring to then-record highs. $800 (not adjusted for inflation) marked the peak of the per-ounce gold values then. Silver prices exceeded $40 and were touching the $50 mark.
At the start of 1980, the bullion values reached their then-zenith. But what goes up must come down, right? Certainly this was the case for silver and gold.
By the end of February 1980, gold and silver had already peaked and were quickly falling in price due to market conditions.
Stunned by the free-falling prices of silver and gold, many investors bailed all their silver and gold while they could still make a profit – if even slight (and if they were lucky enough to have not bought their investments right before the bottom fell out on bullion prices!).
Throughout the rest of 1980 and well into 1981, the values of gold and silver remained generally higher than they had been years earlier but well below the prices being thrown around during the autumn of 1979 and winter of 1980.
As the 1980s secured their place in chronological history, the values of gold and silver would tick up and down due to market fluctuations, but the boom time was over. Gold and silver remained at levels that would be relatively stagnant for years to come.
For the most part, gold could be had for under $500 an ounce during the bulk of the 1980s. Silver traded around $6 to $7 — or less — per ounce for much of that decade.
Numismatic Coins Also Affected
Coins being sold for their weight in gold or silver weren't the only ones which saw their values affected during the era.
Many coins of primarily numismatic importance also were hit by the prevailing winds in the coin market. In fact, coins from almost every corner of United States numismatics saw a boost in prices (though it should be noted that there are some coin values held steady or dropped, too)
Values rose sharply for specimens of many designs preserved in Mint-State grades. However, even pieces in grades of Extremely Fine and Almost Uncirculated saw upticks.
Rare U.S. coins and early United States coinage from the late-18th and early-19th centuries saw gains. But so did more recent coins, like many of the proof coins from the mid-20th century.
What's The Moral Of The Story?
As the saying goes, for everything there is a season. Certain market conditions around 1980 helped create a very hot climate for coin investing — both in numismatic coins and bullion coins.
However, major drops in coin prices can follow such hot periods. Think about what happened to gold and silver after 1980. Silver dollars, Walking Liberty half dollars, and high-end Mint-State coins also suffered a bit of a great depression in prices during the early 1990s after a buying frenzy for those pieces occurred during the late 1980s.
There are no certainties in coin investing. There are no 'guaranteed bets' when it comes to what coins you should buy or avoid buying. In a bullion market that appears to once again be hot, bear in mind that a boom time may go bust — and that a coin phoenix can rise from the flames of depressed values.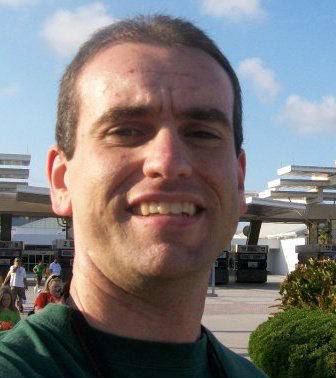 I'm the Coin Editor here at TheFunTimesGuide. My love for coins began when I was 11 years old. I primarily collect and study U.S. coins produced during the 20th century. I'm a member of the American Numismatic Association (ANA) and the Numismatic Literary Guild (NLG) and have won multiple awards from the NLG for my work as a coin journalist. I'm also the editor at CDN Publishing (a trusted source for the price of U.S. rare coins), editor at the Florida United Numismatists Club (FUN Topics magazine), and author of Images of America: The United States Mint in Philadelphia (a book that explores the colorful history of the Philadelphia Mint). I've contributed hundreds of articles for various coin publications including COINage, The Numismatist, Numismatic News, Coin Dealer Newsletter, Coin Values, and CoinWeek. I've also authored nearly 1,000 articles here at The Fun Times Guide to Coins (many of them with over 50K shares), and I welcome your coin questions in the comments below!