Many collectors of U.S. coins love mint sets — sets of uncirculated coins that are officially packaged at the U.S. Mint.
Produced since 1947 with a few interruptions, mint sets offer coin collectors examples of all the coins the U.S. Mint strikes in a given year (with a few exceptions).
In the 1960s, United States coins underwent several changes.
You can see the course of these changes when assembling a complete collection of mint sets from the 1960s.
1960s Mint Set Values

Below is a list of production numbers and approximate current prices for 1960s mint sets.
When checking out the prices for 1960-1964 mint sets, keep in mind that the prices are likely to vary a bit from those here.
Premiums are placed on the well-kept, nicer sets. Lower prices are often offered for those which either are missing mint envelopes and inserts or have coins with toning and spots.
1960 Mint Set: 260,485; $30 to $35
1961 Mint Set: 223,704 $40 to $50
1962 Mint Set: 385,285; $28 to $33
1963 Mint Set: 606,612; $25 to $30
1964 Mint Set: 1,008,108; $23 to $28
1965 Special Mint Set: 2,360,000; $6 to $8
1966 Special Mint Set: 2,261,583; $6 to $8
1967 Special Mint Set: 1,863,344 $14 to $17
1968 Mint Set: 2,105,128; $5 to $7
1969 Mint Set: 1,817,392; $6 to $8
Buying Mint Sets
Only current mint sets can be bought from the U.S. Mint online catalog.
If you are looking for mint sets from last year or before, you will have to shop for them from a coin dealer.
Coin dealers can be found online or in your town, and most of them offer mint sets from various years.
Changes With Mint Sets In The 1960s

The changes in mint sets mainly occurred in 1965. That's when the U.S. Mint began striking the dime and quarter with a copper-nickel clad composition.
The amount of silver in half dollars was reduced from 90% to 40%. That same year, mint marks were temporarily removed in an effort to reduce coin collecting activity during a major coin shortage at the time.
In 1968, mint marks were restored to U.S. coins, and all mint marks have since been located on the obverse (front) of coins, instead of the reverse (back), as was generally customary for over a century.
Even mint sets themselves saw changes during the mid-1960s. From 1965 through 1967, the regular mint set format (two cellophane packages, one containing Philadelphia-minted coins and the other coins from Denver) was abandoned in favor of a special mint set package with only one coin from each denomination bearing proof-like or near proof-like surfaces.
Mint Sets Rarities
Mint sets from the early 1960s seem to be getting harder to find.
Overall, it is getting to be fairly difficult to locate coin dealers who have a lot of these on hand. When they do, the prices have been markedly higher than they were in years past.
This is apparently not a temporary situation. Mint sets, especially older ones, are being torn apart left and right so collectors can get their hands on the single, uncirculated coins inside.
More Like This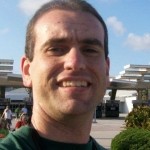 I'm a roller coaster junkie, a weather enthusiast, a frequent traveler, and a numismatist. My love for coins began when I was 11 years old. I primarily collect and study U.S. coins produced during the 20th century. I'm a member of the American Numismatic Association (ANA) and the Numismatic Literary Guild (NLG). I've also been studying meteorology and watching weather patterns for years. I enjoy sharing little-known facts and fun stuff about coins, weather, travel, health, food, and living green… on a budget.
...