The 1955 proof set is the first United States proof set to come in a flat package.
Ever since the first modern proof set was released in 1936, each coin in the set had come in individual paper pockets which were stapled together.
Many of the coins in the proof sets of the 1930s, 1940s, and early 1950s have since toned because of the type of packaging they originally came in.
In 1955, the United States Mint began packaging proof sets in cellophane packets which hold each of the coins in an air-tight pouch. Even after several decades, proof coins in these cellophane packages still retain much of their original brilliance.
Flat, cellophane packages were used for proof sets in the United States from 1955 through 1964.
The dime, quarter, and half dollar in the 1955 proof sets are silver coins.
1955 proof sets in flat cellophane packaging sell for around $150.
Some 1955 proof sets also come in small boxes, as did earlier proof sets. 1955 proof sets in boxes sell for around $165.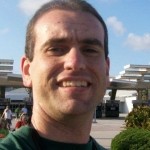 I'm a roller coaster junkie, a weather enthusiast, a frequent traveler, and a numismatist. My love for coins began when I was 11 years old. I primarily collect and study U.S. coins produced during the 20th century. I'm a member of the American Numismatic Association (ANA) and the Numismatic Literary Guild (NLG). I've also been studying meteorology and watching weather patterns for years. I enjoy sharing little-known facts and fun stuff about coins, weather, travel, health, food, and living green… on a budget.
...